It looks like Amalia and Clare are having one hell of a time in this new mini image set from Clare3DX on Slushe, and I'm definitely craving to be in between them.
What I love the most about these images are the point of view. The focal point is on the action itself and not so much Amalia and Clare. To me that makes things that much hotter because let's be real, who wouldn't want to have that massive cock all to themselves?! And furthermore, who wouldn't want a sexy woman in latex all over them? It's just hotness all around.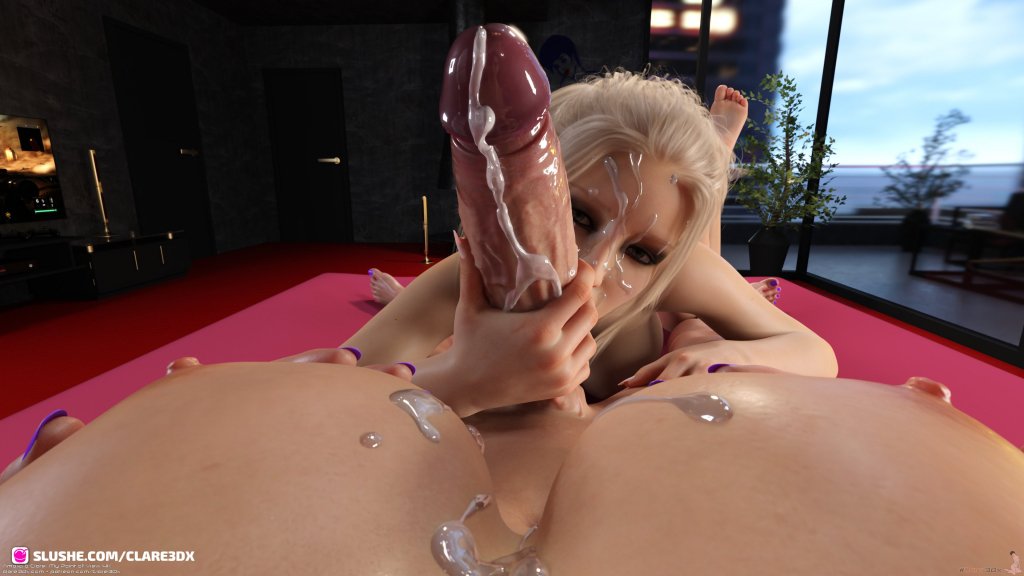 I'm also such a fan of the lighting and the amount of detail that went into these images, especially the latex. Firm fit clothing can prove to be tricky to light, and with latex I feel it could become quite daunting because of how quickly it can look cheap. This render from Clare3DX is done beautifully though, and I wanna buy this getup for myself, haha.
I really want to see what else is in store for these two but until then I can drool over these. Be sure to give Clare3DX a follow on Slushe!