Like most other days, we are bringing you an amazing 3DX image. Though this time, it is not quite what you would expect. Today is a gorgeous image of a nude man. Yes, you heard me right, this is an image of a nude male model. JavierMicheal is a master of the solo pinup. This artist has many images and products that show off their amazing talent. However, today we are looking at this image in particular. Let's face it, sexy is sexy. I was in the Marine Corps for 10 years, and an unofficial mantra of my favorite lead slingers was, "Look sexy naked." JavierMicheal has captured this idea, and put it into a gorgeous image for our viewing pleasure.
The image, "Dark Chocolate" brings every single aspect of a sexy male, and combines them all into a single frame. The unashamed stance of a man who knows himself. The amazing detail in the body hair. However, what is most amazing about this picture is the look on the model's face. He knows. This man knows that he is sexy. Not cocky, just confident.
The attention to detail in lighting this model is also amazing. Strong enough to accent his shape, yet soft enough to avoid making him look intimidating. Because let's face it, those muscles are pretty intimidating. In light of that, JavierMicheal has brought us an elegant, yet powerful model, and I can't help but anticipate this artist's next image.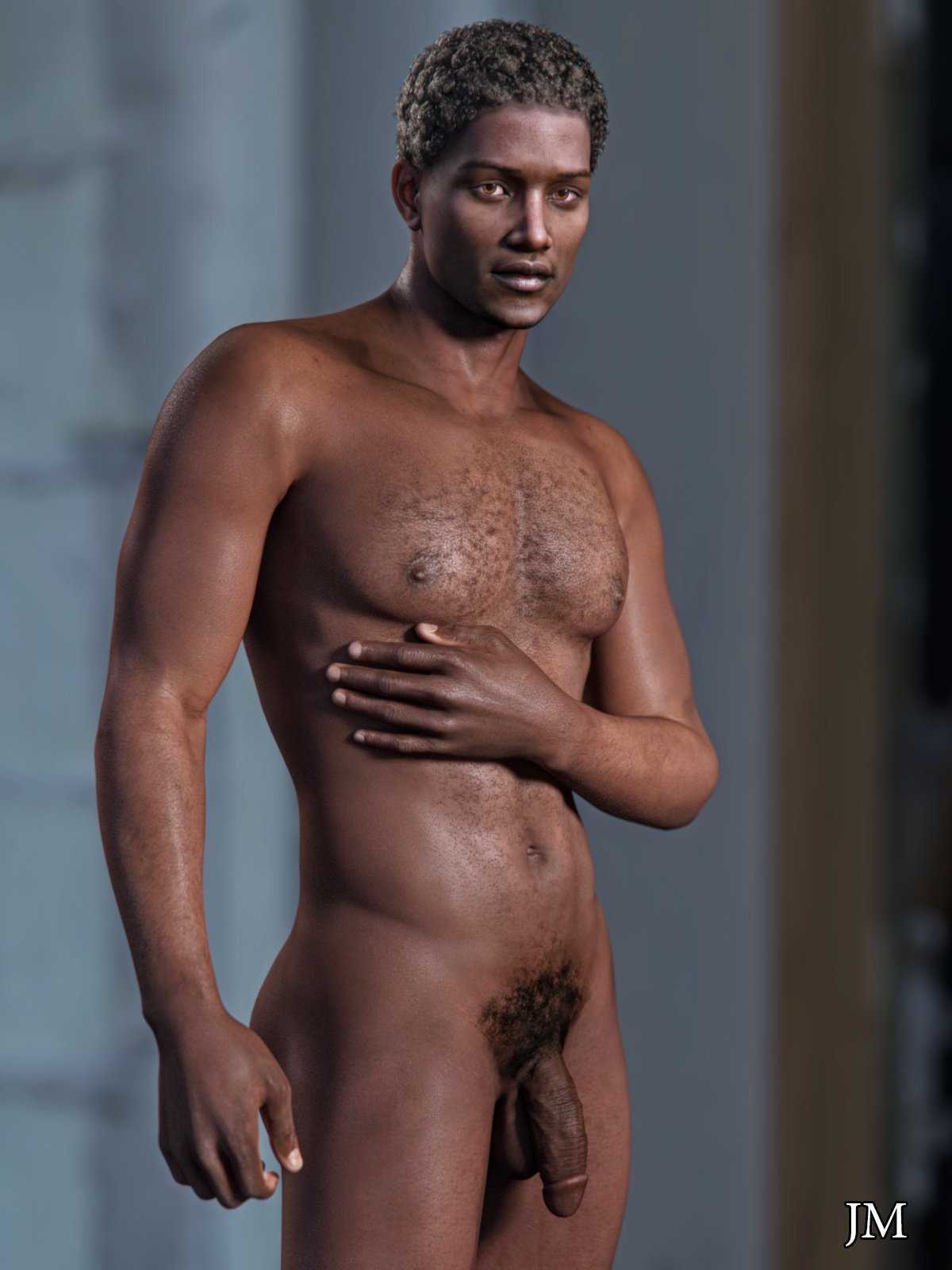 This artist has so much to offer the 3DX community that I find it hard to link you to all of their works. So, I will simply link you to the pages which are most suited  to this image.
Make sure to check out the rest of this artist's great work, because he does it all. You can find him on Deviant Art or Tumblr!