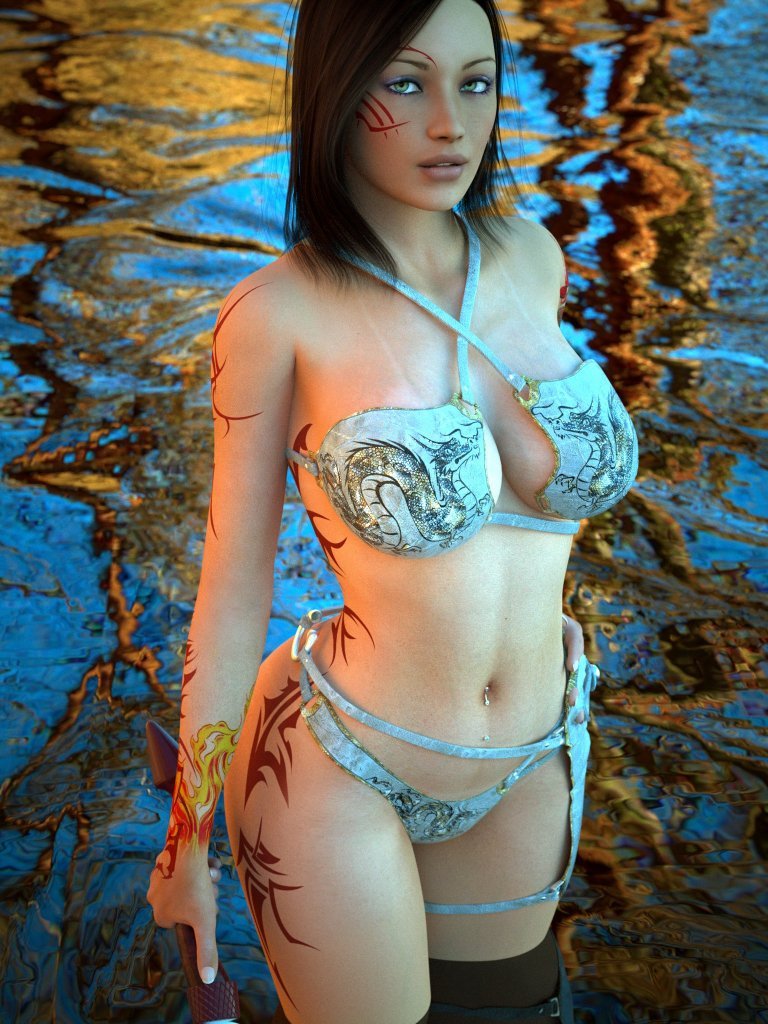 Today's Media of the Day comes from 3DXArt, bringing a very graceful character for our enjoyment.
The first thing that struck me was the quality of the character and environment. Minute details such as tan-lines and veins can be seen as a testament to the dedication of the render while telling an interesting story of an amazon women cooling off or prepping for battle. The tattoos themselves are subtle yet interesting, giving personality to the character. It made me wonder how she got them, as if maybe they're battle tattoos from her previous victories.
I definitely would like to see more of this character, especially some delving more into this character's sexual side. And check 3DXArt's DeviantArt page for more of their artwork.