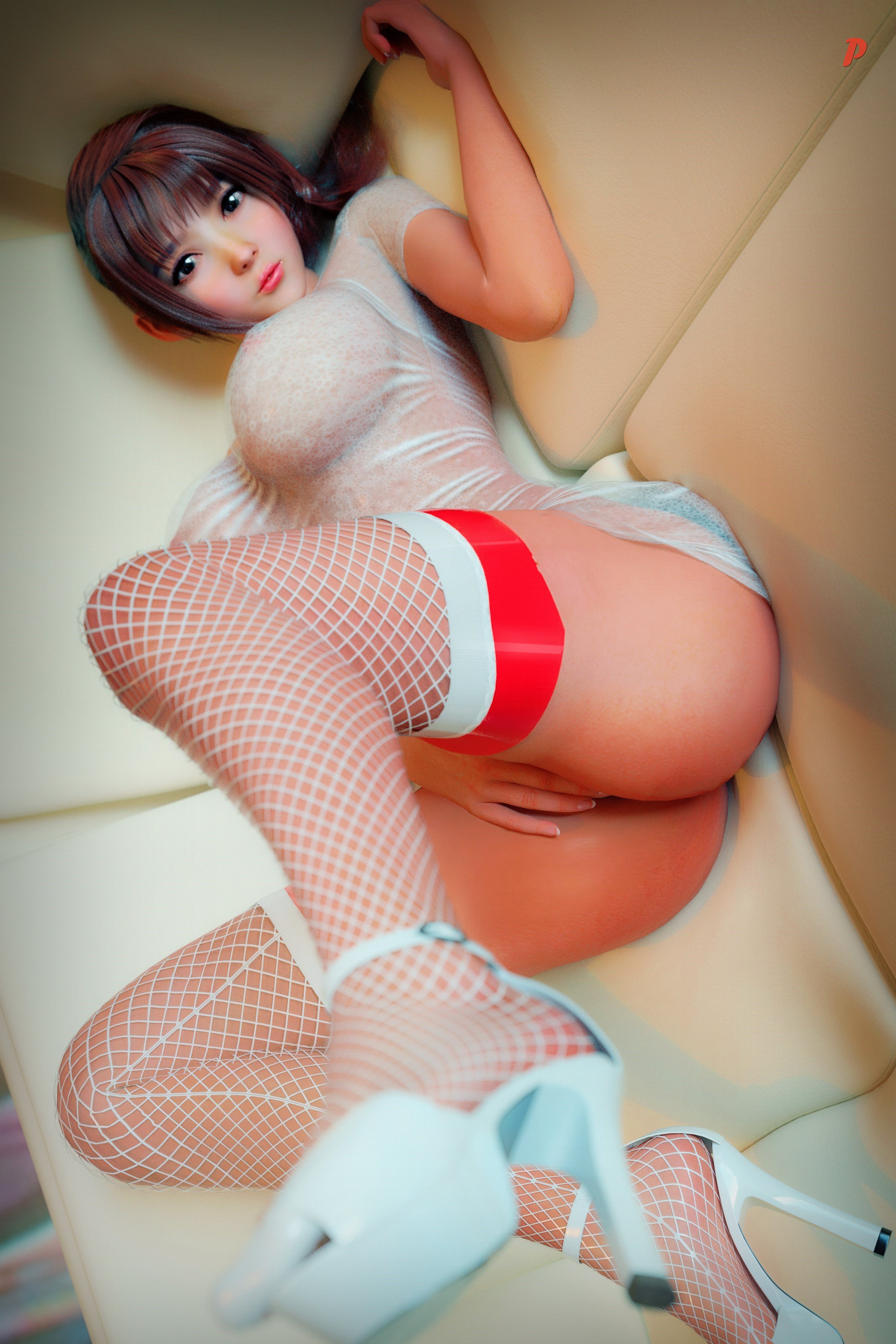 Todays' Media Of The Day comes from artist Ptmaster and is sure to be a delight for those who lust for the demure delights of the Asian lady.
It seems this adorable young woman has grown tired of our incessant attempts to look at between her thighs and gaze at her cute pussy, promptly covering the object of our desire with her fingertips. Of course we could be tempted to say that if she didn't want us looking she shouldn't be lying in such an exposed position while wearing such an enticingly revealing outfit, but could you really argue with that sweet face?
Are you suffering from a severe case of yellow fever? Then checkout this artists deviantart page to get a hefty dose of the medicine you need!