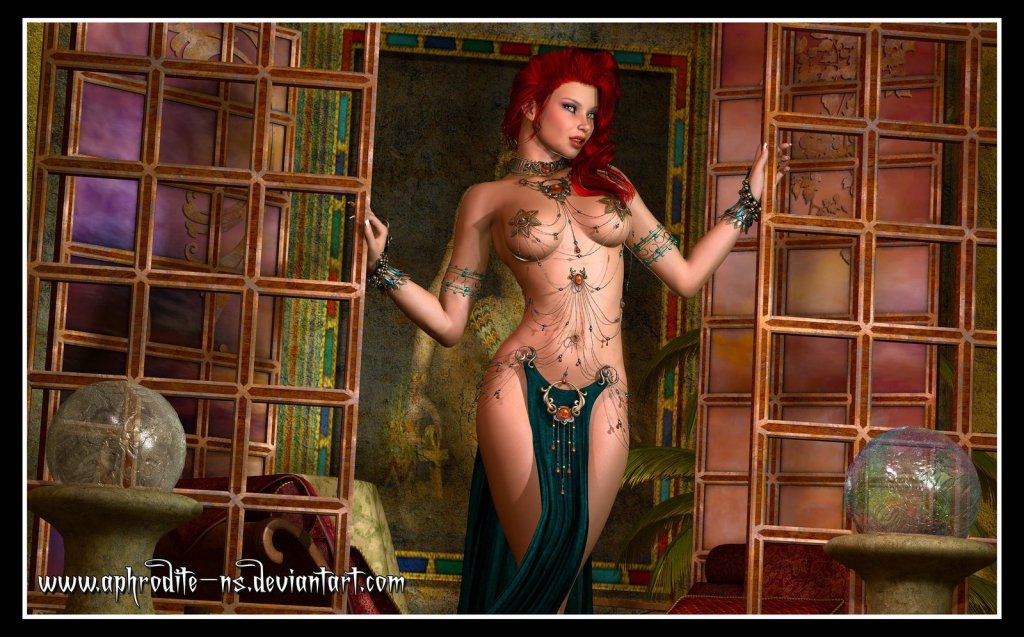 A lone redheaded sorceress in her shop. Work has been slow of late, people aren't as embracing of alchemy and magic as they once were. What's a hot babe to do? Sell herself of course. Use what the goddess gave you, as they say. She'll spend the entire day prepping herself for the first "customer", wondering if this is the right thing to do, but in the end, she'll find another side of herself never before seen, one hungry for cock.
That's what came to my mind as soon as I saw this image. It's probably not even the intended story, but Aphrodite-NS managed to craft an image that allows anyone to craft a vivid scenario. Amazing attention to detail on the character and the dress, and a beautiful face to boot. God.Damn.
Check out more of Aphrodite-NS's work over on Deviantart!