Being a wife and a mother is hard work. From the long nights of staying up with your child and waking up early in the morning to see them off to school making sure your household is in order, life can get a bit busy. Shizuru is happy; however it's been a while since she's had a night filling her holes and riding on a nice hard cock. Good thing she's ready to do anything to get off in Shizuru's Secret Toy, by PlusEta.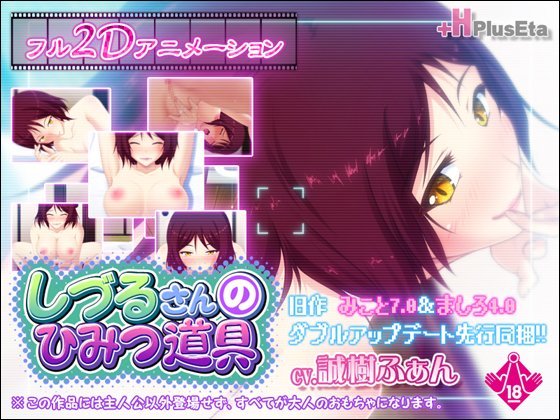 The Story
Shizuru is a 35 year old wife and mother who has a busy life and doesn't have any time for herself let alone her sexual desires. One day she decides to take matters into her own hands. She's a fairly shy woman, so she lets her actions speak for her. The story starts off with her husband waking up to her sucking his cock. The rest shows just how much she deprived herself from feeling any sexual pleasure.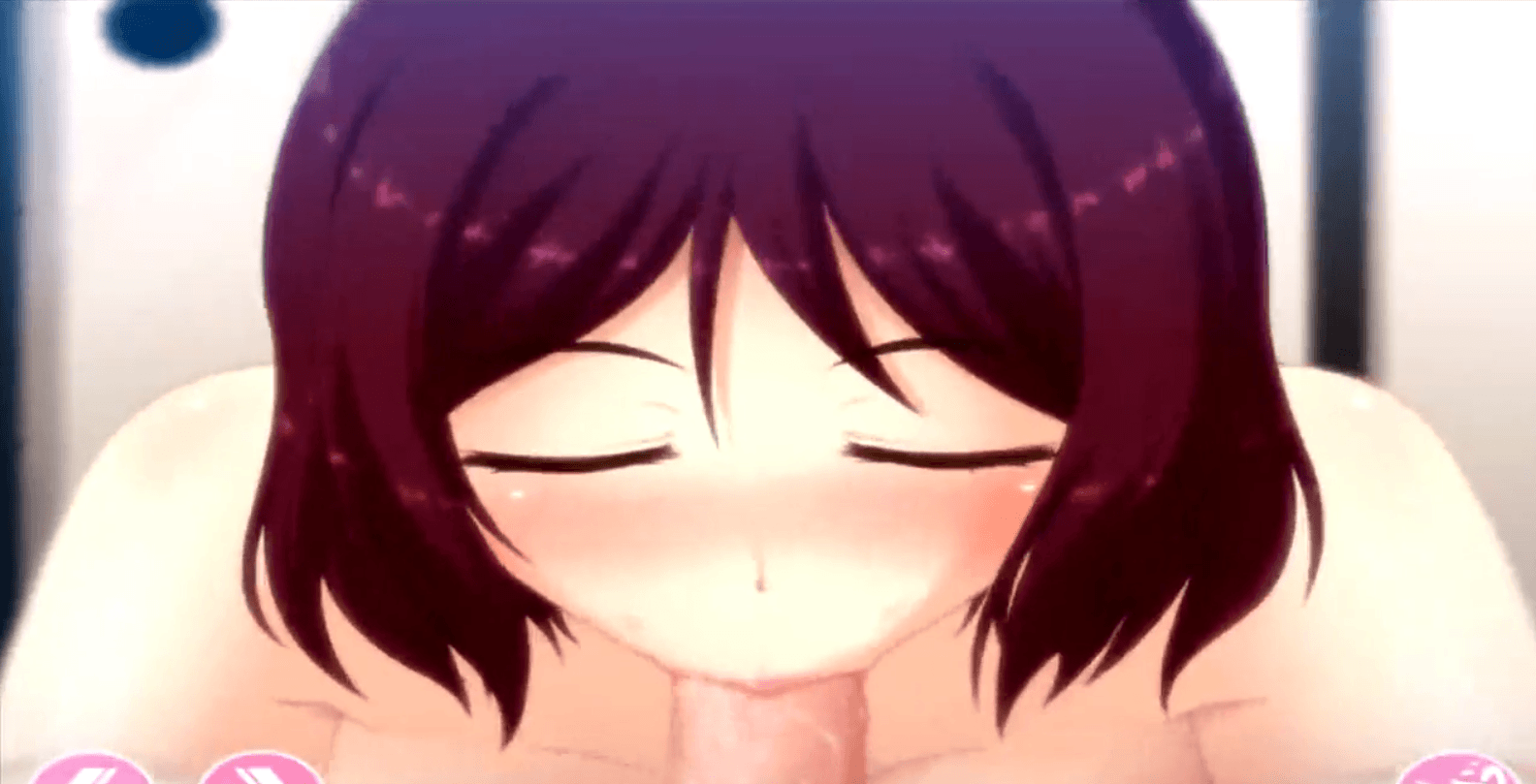 Sex Scenes
During this animation Shizuru has sex in multiple positions. She starts off with giving her husband a blow job, then lays by his side to grip it in her hand and strokes it. After her mouth, she gives a paizuri with her full round tits. Then, she offers her entire body and we see every single curve and how full her tits really are. She is in a 69 position and gives her husband another blow job. She starts pleasuring herself and her pussy is facing you to see just how excited she is. The animation continues with her husband filling her pussy with his hard cock and making sure she feels every inch of him throbbing inside of her.
Character Design & Animation
The character design was pretty basic. Clean lines and enough detail make this animation decent to watch. You don't really see the husband in this animation, for the focus is on Shizuru and her voluptuous body. There wasn't any texture design and the facial features weren't extremely detailed.
The animation was fluid. The facial expressions were good but I was expecting a little bit more. There were instances where there wasn't any mouth movement at all so it made some parts of the animation stiff or not as pleasing to watch. There wasn't any censorship in this title which was a pleasant surprise. Many titles from Japan censor the genitalia so being able to enjoy an animation 100% was definitely a nice change of pace. It also helps with this animation in particular since the main focus is the husbands cock and Shizuru's vagina after she uses her mouth and tits.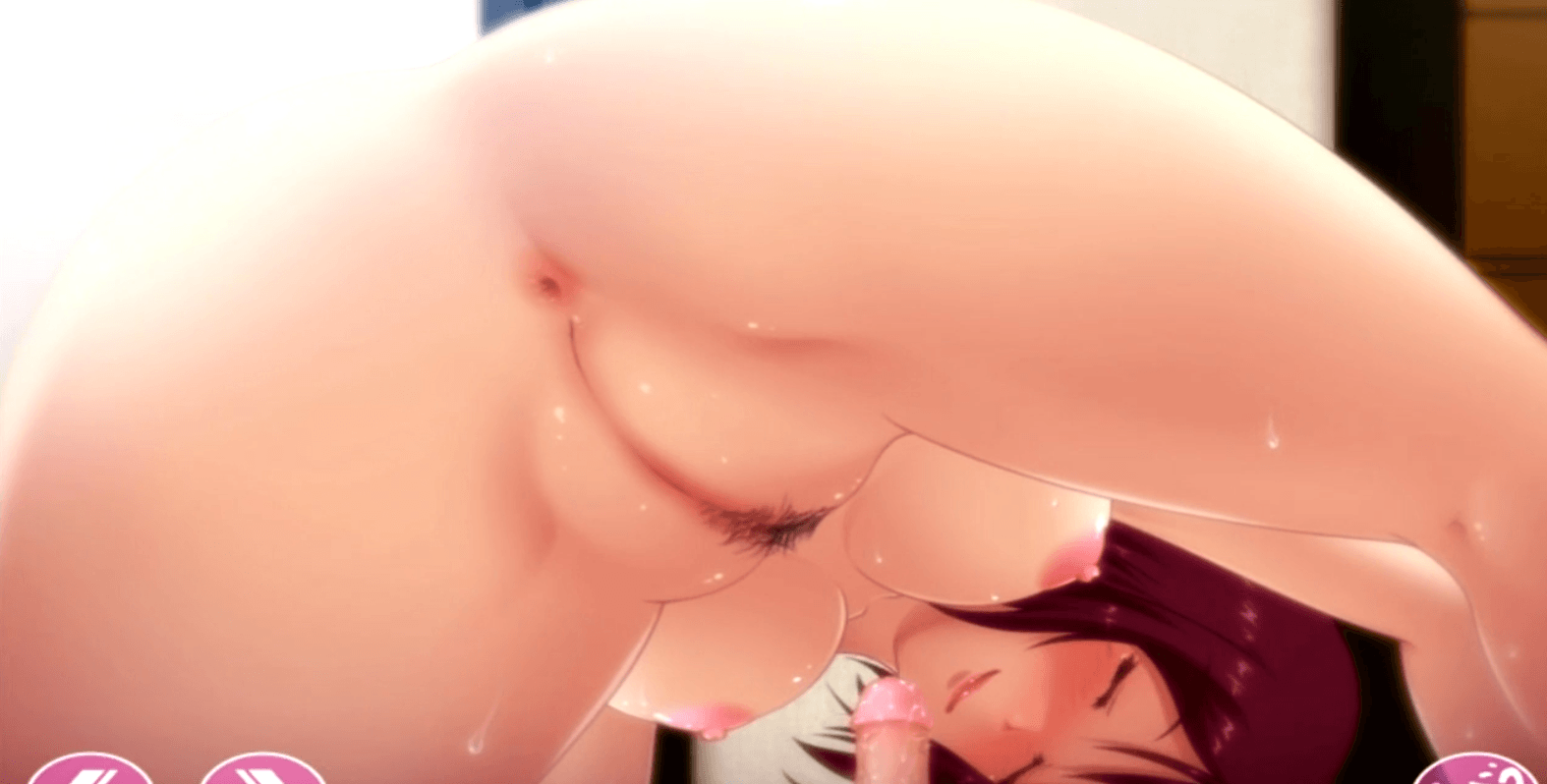 Audio and Subtitles
There aren't any subtitles for this animation. But you won't be missing out on any dialogue. The story is pretty straight forward and needs little to no explanation on what Shizuru is wanting from her husband.
The audio, while clear, didn't belong with this title or if it was it didn't seem like it. In the instances where Shizuru closed her mouth, the audio suggested that she should be letting out cries of pleasure. When Shizuru gets on top of her husband and starts riding his cock the audio seemed to sync together from every thrust and the tempo increasing. The overall audio itself wasn't bad. However, syncing it up or switching up the animation some would have helped.
Final Verdict
Shizuru's Secret Toy is an animation that had potential but there was so much more that could have been added to it. You aren't missing anything without the subtitles and it's uncensored which is nice. There isn't much of a story aside from Shizuru wanting to have a night of passionate sex with her husband. The sex scenes are enjoyable. It is up close and personal so you don't miss a thing. Those looking for a more simple story look no further. Overall it is something to look into for uncensored hentai sex.
If you're interested, check out Shizuru's Secret Toy at DLsite!