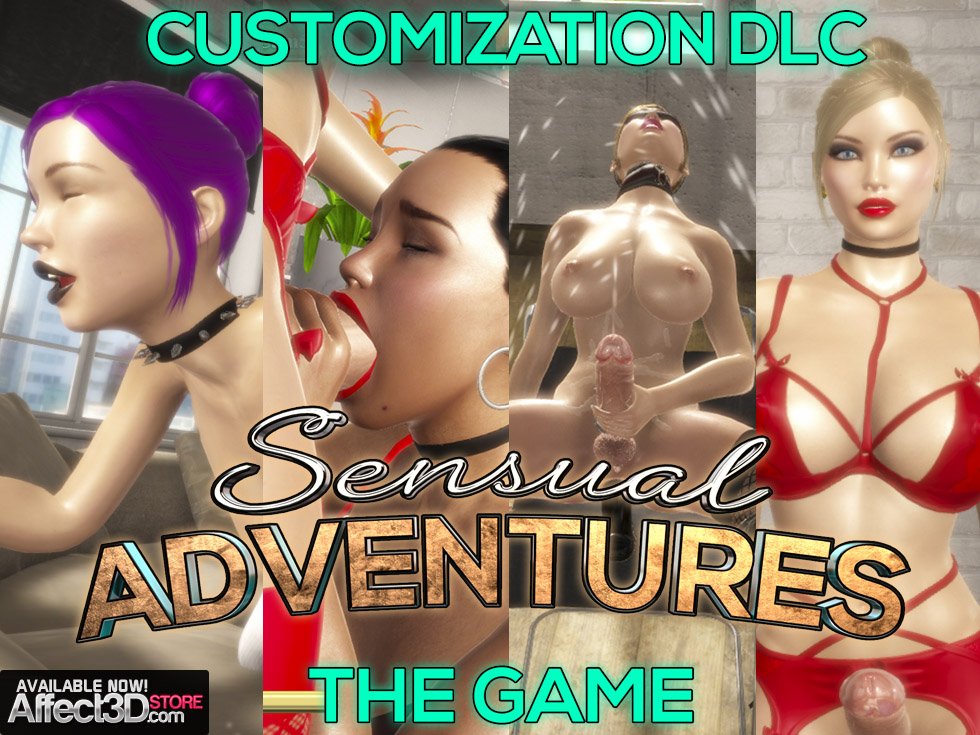 This weekend's epic and long-awaited release comes from the extremely talented Puppetmaster! The Customization DLC is a massive add-on to the original Sensual Adventures game with customizable characters and a whole new array of sex positions!
You can now customize characters to your heart's desire!
Turn Trinity or Brittany into fit and glam futa bombs. Or perhaps you prefer a softer, more sensual look with classic clothes and smooth curves? Maybe you'd like to see Trinity as a blond or change up her style a little? Well, all of this you now can!
And if you ever thought those balls were too invasively present well you can now make either character go without! Or perhaps you want one of those cocks to be a tad veinier? Again, all possible! You could even add a cock ring to go with a slightly more grunge look should you feel so inclined.
There are a whole variety of outfits to choose from for both characters – from a simple pair of pants to a full body suit and corset or stockings and shirts. Got a thing for piercings? Yep, those are an option too, along with a full change of makeup for both characters.
Of course, it goes without saying that the game contains a massive variety of sex positions and scenarios in the five chapters it offers. From doggy on the kitchen table to fucking a cucumber (yep that's possible) and self-sucking on the couch, a whole world of possibilities is there for the taking. For instance, wanna watch Brittany sit on a dildo with rabbit ears whilst being cum on by a latex clad Trinity? Yup…
Naturally, the storyline is still just as captivating as in previous releases. But what I really love about this game is the attention to detail. If you want to read about penguins in Antarctica or do something dubious with a pillow, you can. Puppetmaster truly has created a whole new universe in his games.
What's more, all these updates and mods can be yours for a mere $12! And if you haven't opened the game in a while, it's definitely worth checking out just to see the new sex positions! Puppetmaster's Sensual Adventures just gets better and better!