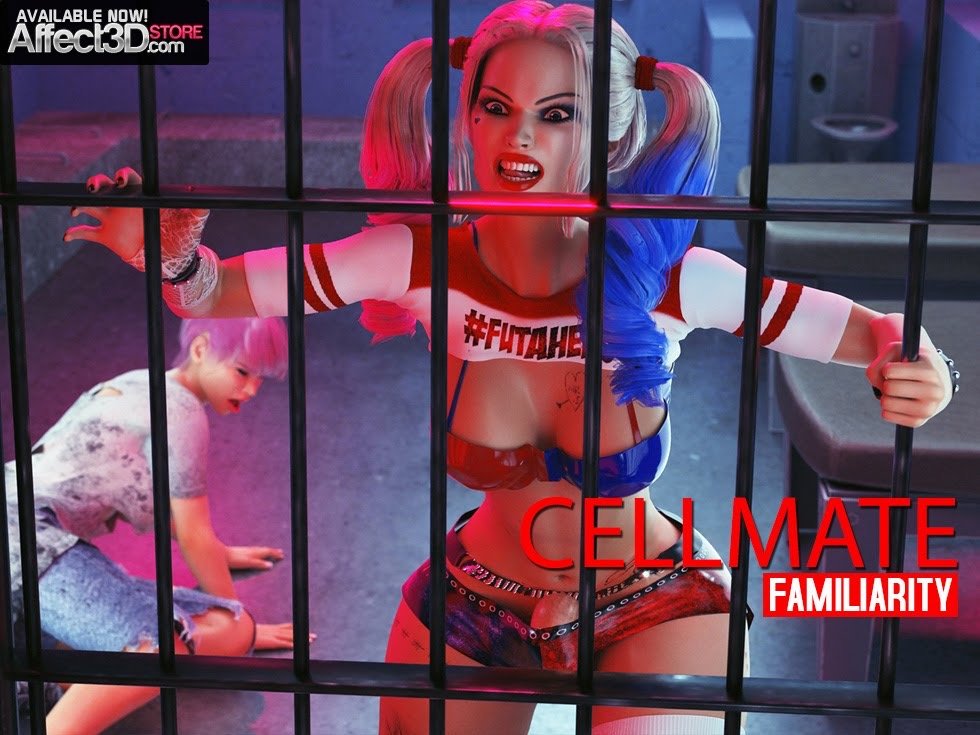 Today's animation comes from Futanarica! And it's a hot one folks. Indeed, Cellmate – Familiarity will have you wanting a cell of your own!
When Delaney is dragged into prison for an unknown offence, she's hardly expecting this welcome. She's greeted by a Harley Quinn like gal with a massive cock and scanty outfit. Her cell mate knows just how to cheer her up too. Indeed, she let's Delaney play with her hardening cock before the two get down to some serious foreplay!
Delaney starts by jerking off Harley from behind, the piggy-tailed blonde on all fours. The new cell mate then also eats out her new friend's pussy, before taking her cock deep down her throat. As is to be expected, Quinn cums within moments, covering her friend in juice.
But the blonde isn't done yet. Nope, she's been without a cell mate for too long. And after all, she's looking to get familiar with every aspect of her knew friend. So she thumps her massive cock between Delaney's breasts and begins fucking them. Delaney, still covered in cum, seems to be enjoying every minute too.
The artist switches deftly between the two character's POV to enhance this uniquely hot experience!
Cellmate – Familiarity is the first part animation in what promises to be an epic series, and it's available now in Store for a criminal $14.95!