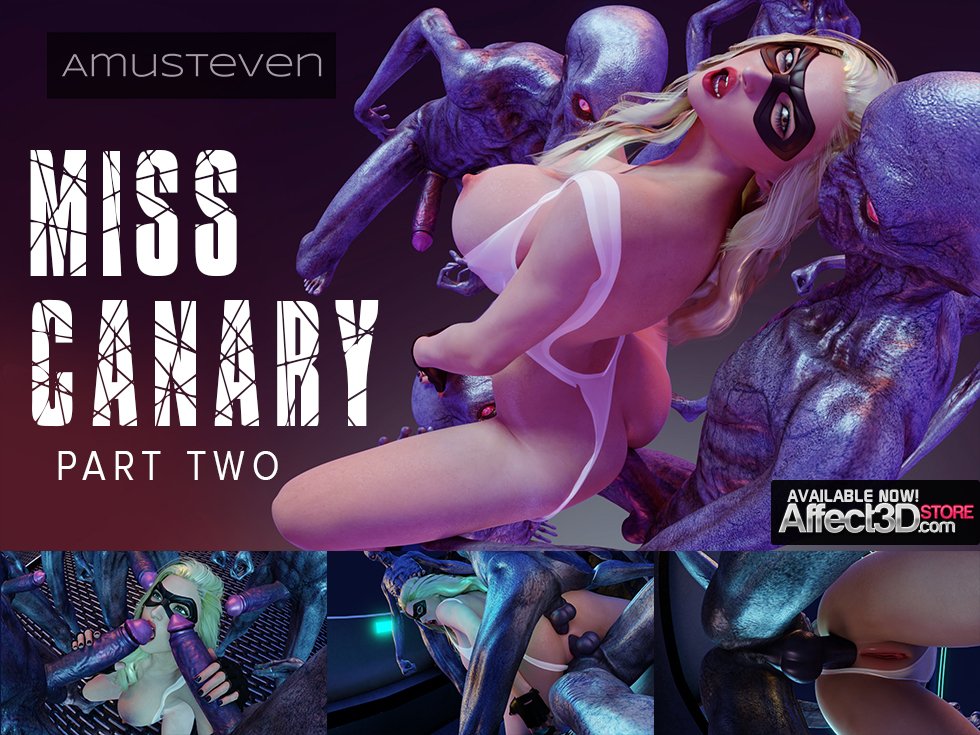 Is there anything better than a monster gangbang? Maybe, but today's new release from Amusteven is another point in favor of multiple monster dicks in and around sexy ladies. This particular release is a 91-image set that continues Amusteven's January release, Miss Canary Part One. This sequel, unsurprisingly titled Miss Canary Part Two, follows the story of part one with Canary surrounded by a pack of purple-skinned aliens. This is 3DX, so their cocks are long, hard, and ready for this sci-fi superhero to service. Check out the product description supplied by Amusteven.
Miss Canary discovered a secret alien race researching the inhabitants of Earth, as well as their plan to one day take over. Realizing the threat was imminent, Miss Canary jumped to action, using her super powers to try and stop them… Soon she realized that she had underestimated the aliens and now as they close in on her, she learns it's too late. The alien gang is ready to humiliate her in every possible ways…
91 high-quality images
No-clothes version
Textless version
Miss Canary Part Two is marvelously executed, with Miss Canary's voluptuous body on full display as she pleasures each alien cock. Miss Canary is absolutely perfect, as well, with a plump, pink pussy and massive tits for the aliens to grope, suck, and cover with cum. The cherry on top is that Canary loves it, stroking and riding multiple cocks to an explosive finish. Let's hope there's more to come, cause this girl really knows how to take cock.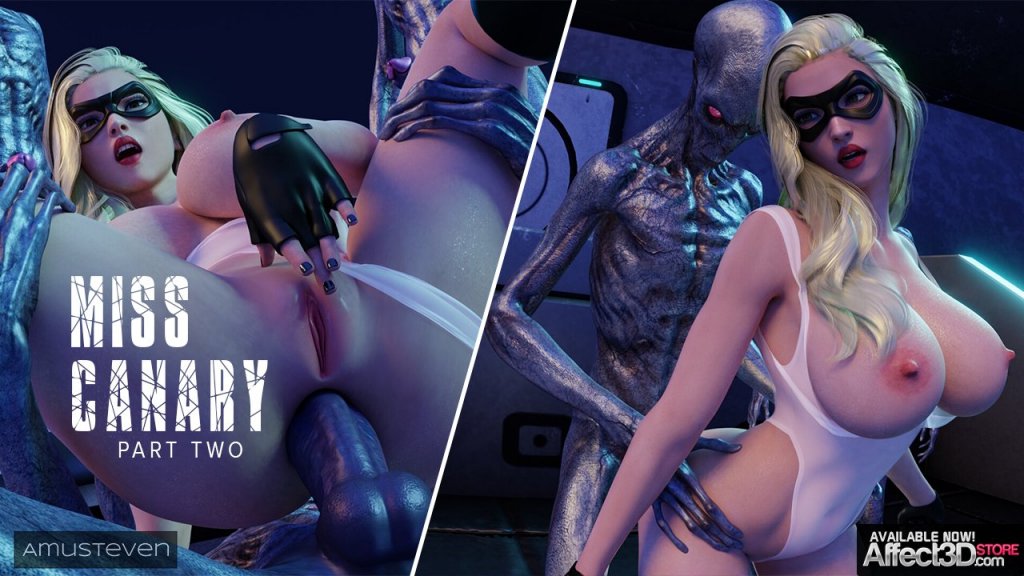 You can get Miss Canary Part Two in the Affect3D Store now for $10.00, or if you missed Part One check out the bundle deal below!
Miss Canary Bundle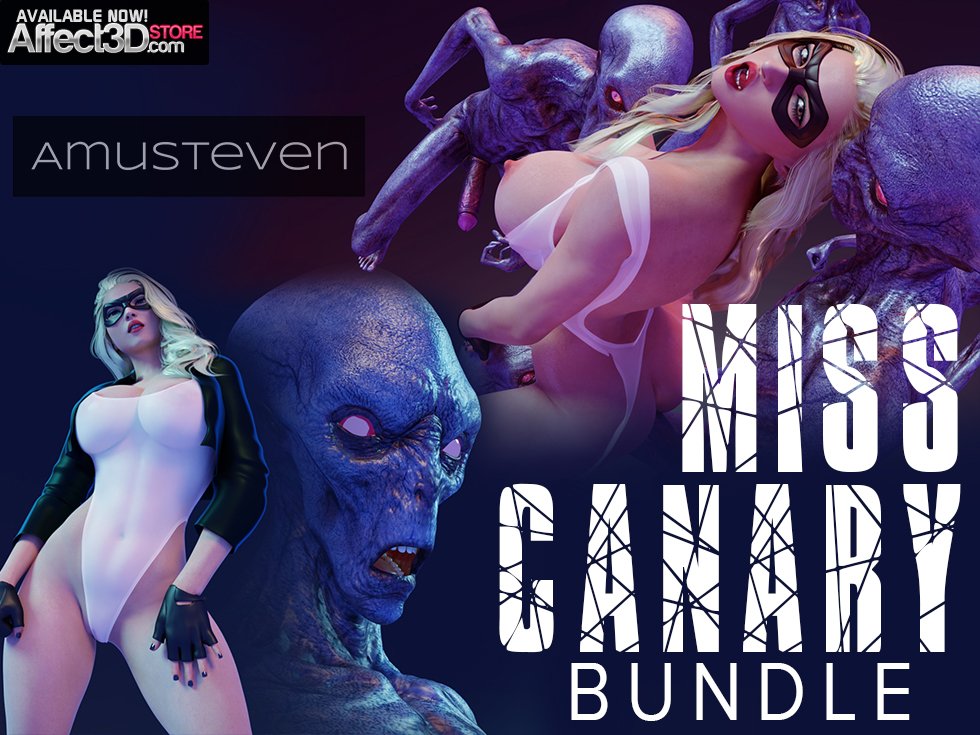 Amusteven's latest superhero parody is now available as a bundle. The Miss Canary Bundle contains two parts and 182 images of the voluptuous Miss Canary. In Part One she takes on just one alien, begging the alien to fuck her harder as she becomes more and more enamoured with his touch. In Part Two she takes on the whole horde, letting each alien use her holes as she's overcome with lust for monster alien cock. Get this collection to see this beautiful superhero surrender to the villains and embrace her inner slut.