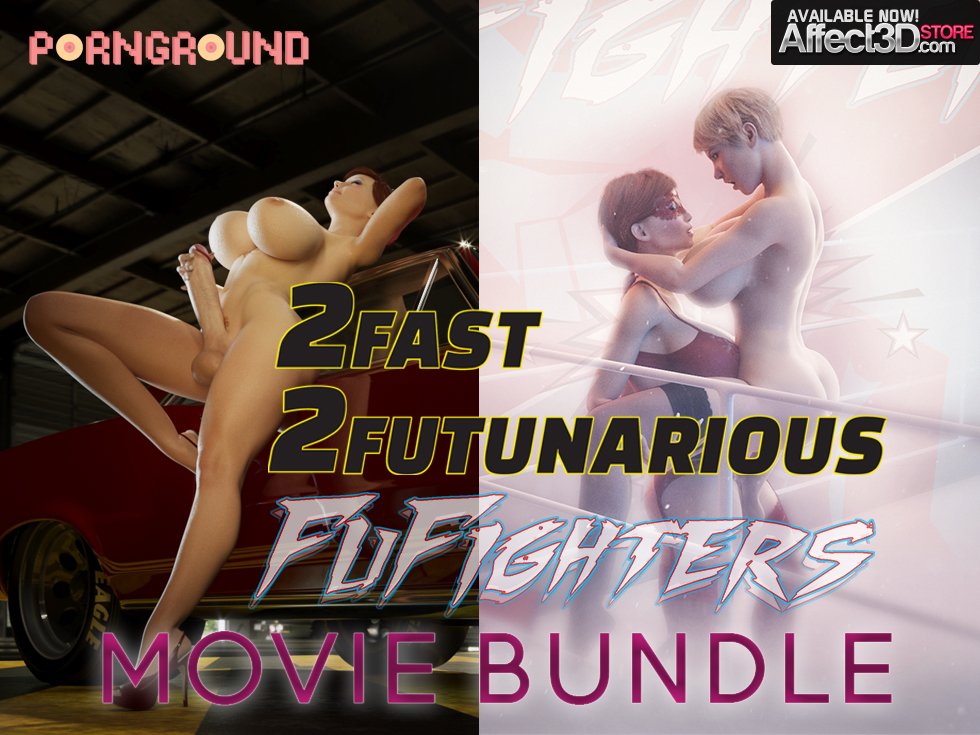 Bundles, bundles, bundles. It's like 50% off night at a strip club, and the dancers are horny as hell. *ahem* Pornground3D has another animated dickgirl bundle for us, putting the discount on for their titles 2 Fast 2 Futunarious and FuFighters. If you haven't checked them out yet, you can see a taste of the latter video here.
Pornground3D loves giving us animated content, so you're in for a good time with these two videos. And, being a bundle, you get a 30% discount just for showing up. How's that for naughty and nice?
Both 2 Fast 2 Futunarious and FuFighters clock in around 10 minutes of animation, and give you cum shots, blowjobs, uniforms, anal and a little squirting. FuFighters is particularly fun to me because of the WWE-esque setup of it (though I'd love to see more… intimate headlocks), but 2 Fast 2 Futunarious also delivers on that automobile porn. Guess we're lucky we get both! The dickgirl Movie Bundle is now available on the store for $23.00.