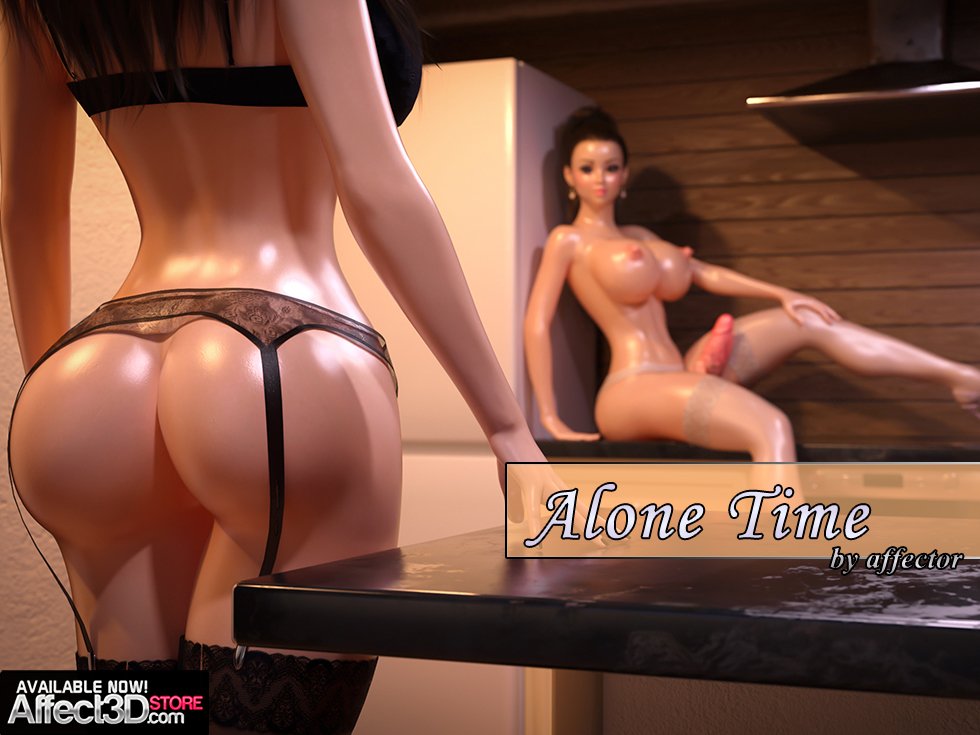 Getting away for the weekend can be a glorious thing. Putting work and all the mundane things behind, taking time to relax is something that everyone should do. In the latest from Affector, Alone Time (now available in the Affect3D Store), Patti and Isabella take off to a remote place to spend much needed quality time together.
Patti is sitting on the kitchen counter waiting for Isabella. Wearing an all black ensemble, Isabella can't help but to notice that Patti's cock is out and ready. She climbs onto the counter and wraps her mouth around the tip of Patti's cock. A little tease before she stands up and presents her ass in all its glory. Unable to control herself, Patti buries her face in Isabella's ass and grabs both her arms. She slowly slides her massive member inside Isabella's tight ass filling her with bliss.
Bending her over so she can fill her up with every inch of her cock, Patti turns her around and gives her pussy some attention. Isabella wants more of Patti so she gets on her knees and wraps her mouth around it again. Being overcome with the sensation, Patti places her hands on Isabella making her take more of her cock in her mouth. The evening concludes with Isabella being on top of a counter again, tits up being covered in cum. Now this is quality alone time.
Alone Time spans across 50 images and is available now in the Affect3D Store for $7.00!