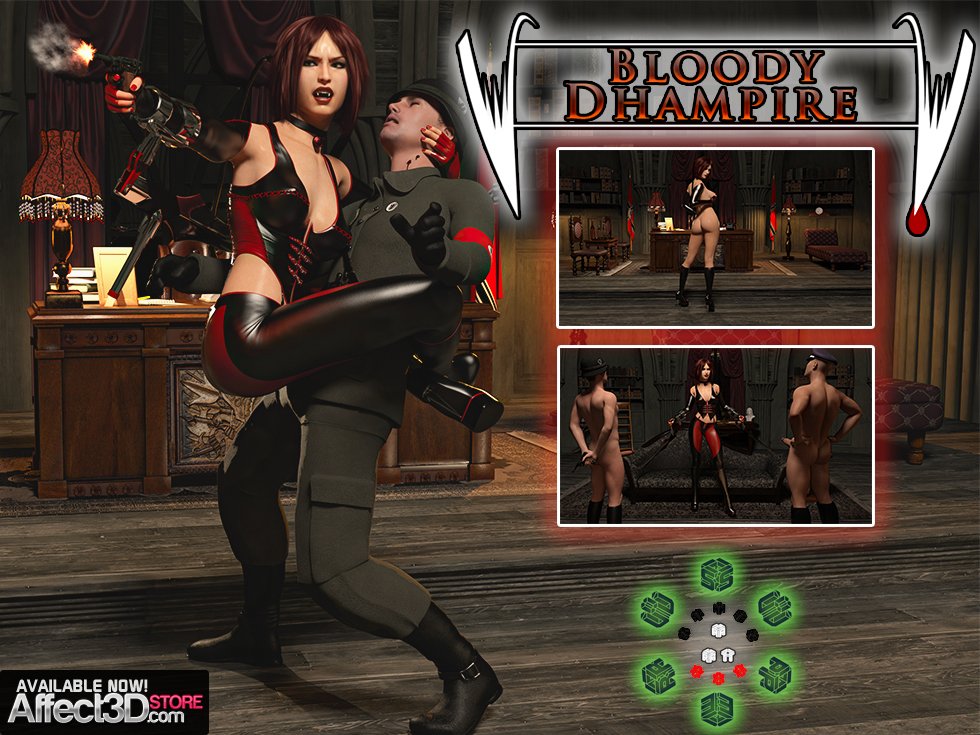 I hope you like 4k because that's exactly the kind of pin-up smut you're getting in Superus' Bloody Dhampire wallpaper set! A celebration of leather, vinyl, fangs and seduction, this collection of wallpapers has a good amount of variety in it to sate your blood-and-boob-related-needs.
And who doesn't have a closet's worth of sexy vampire fantasies? (If not a full blown isolated mansion in dark spooky woods, cough)
There's no official story here, but it definitely involves evil officers, sex, blood and betrayal – so I'll let the images do most of the talking for me. 😉 You can get the 31-count 4k wallpaper set from the store now for $10.00.