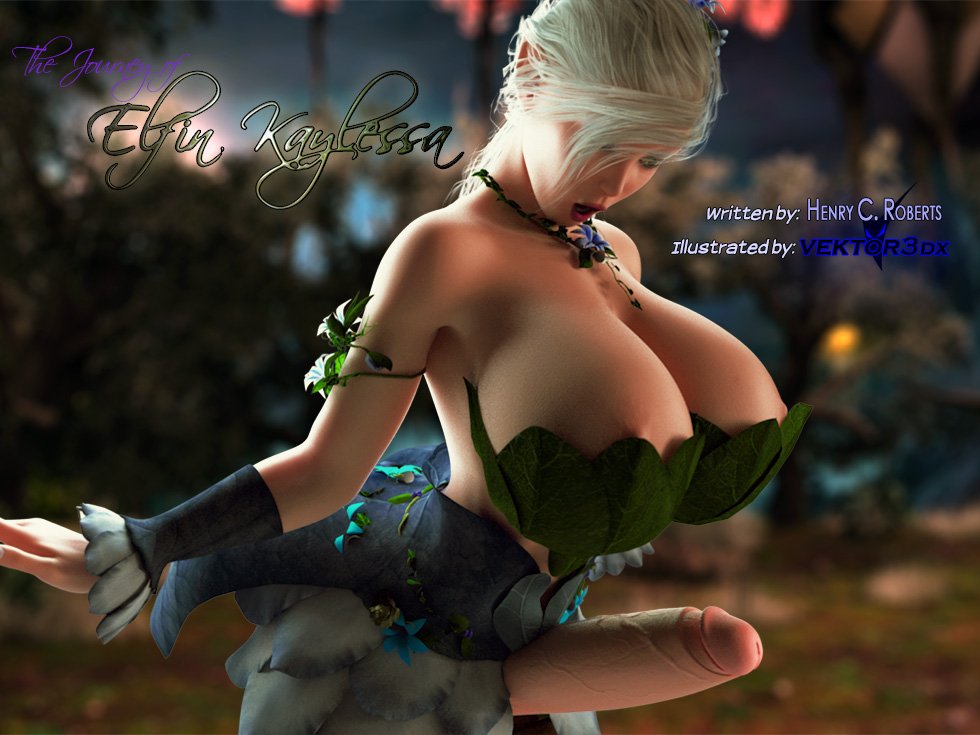 Curiosity can often get the best of us but sometimes the end result can be well worth it. In The Journey of Elfin Kaylessa, the latest comic from Vektor, we find our heroine Kaylessa collecting booberries for her aunt. While picking them she comes across some that are fat and plump and takes a bite. The taste is heavenly but soon Kaylessa begins to feel a bit….different.
Upon eating the booberry, Kaylessa feels a tingling sensation throughout her body. That's when she looks down and notices that her breasts have tripled in size, alongside her ass and her thighs! Kaylessa is not sure on what to do, but her pleas summon a nature goddess named Rosalba. The goddess' suggestion? Why, please the four gods of nature, obviously. And to do that, Rosalba gives Kaylessa another booberry, which causes her to grow a huge, hard cock.
And with this new found cock it's time to fill up the four nature gods starting with Rosalba. But that's just the beginning… Three others await. Doesn't look like she'll be home in time to help her aunt after all.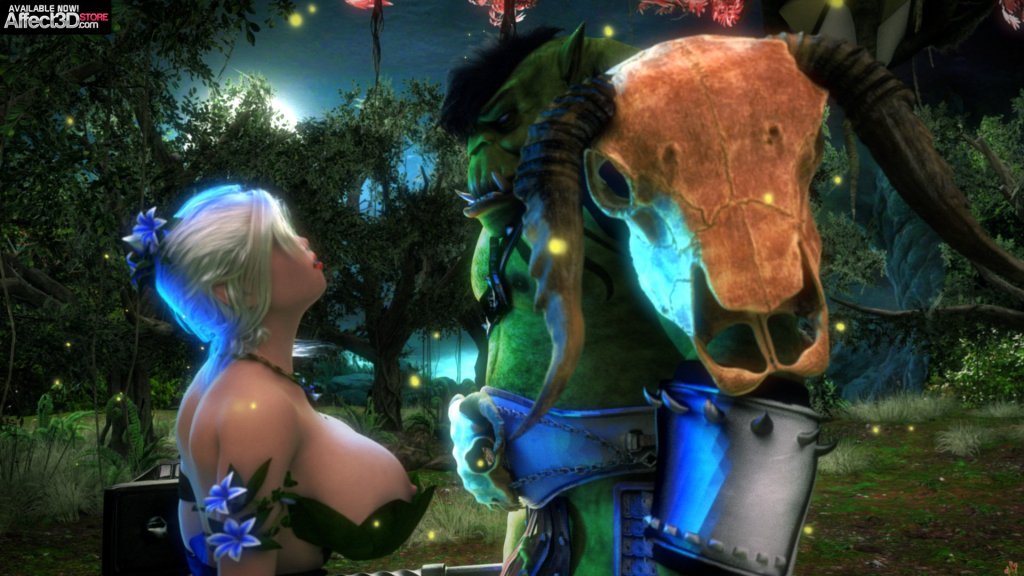 The Journey of Elfin Kaylessa consists of 57 images by Vektor with text written by Henry C. Roberts. Kaylessa pairs up with both girls and monsters, and definitely doesn't neglect to put her tits to good use. Grab your copy today for $9.95!