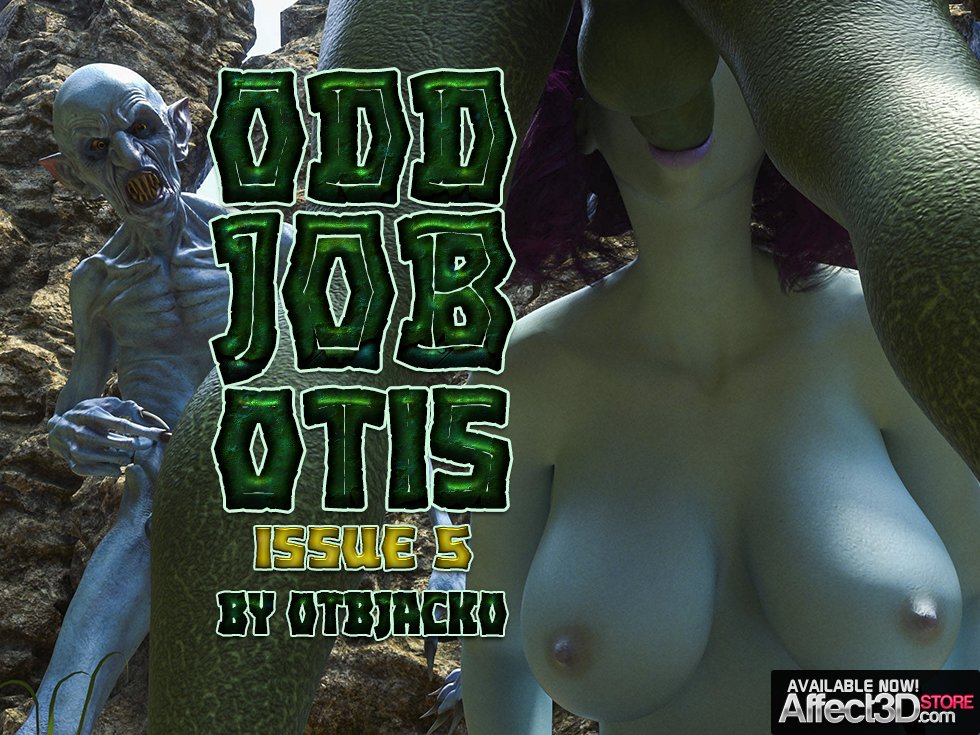 Always green, always entertaining, otbjacko's mercenary goblin returns in Odd Job Otis 5. On his own this time, he gets up to sexy hijinks without the 'help' of his other party members, and does a good-ish deed while he's at it. Is Otis growing a good heart?
No, silly, he's just a cocky opportunist. 😉
On the latest job aka gather quest, Otis is tasked with collecting various seaside ingredients. Distracted by how nice the day is, Otis ends up 'running into' a pair of Sea Vampires. Of course, nothing is simple and straightforward in the Odd Job world, and the pair of vampires is one cowardly male and a lovelorn female. I never knew vampires could get erectile dysfunction! I always thought they had built-in viagra with all of that blood they nom.
Seeing an easy way to get help from the vampire pair, and notch up the fun alongside his work, Otis offers up a deal: they can help him get sea vampire essence if he helps them solve the erectile issues. It's a win-win kind of cuckolding, and Otis becomes a sex educator for the afternoon, with… creamy results. In versions with and without text, you can get the 145-count image set, along with 13 bonus 4k pin-ups, for $10.00 from the store now!