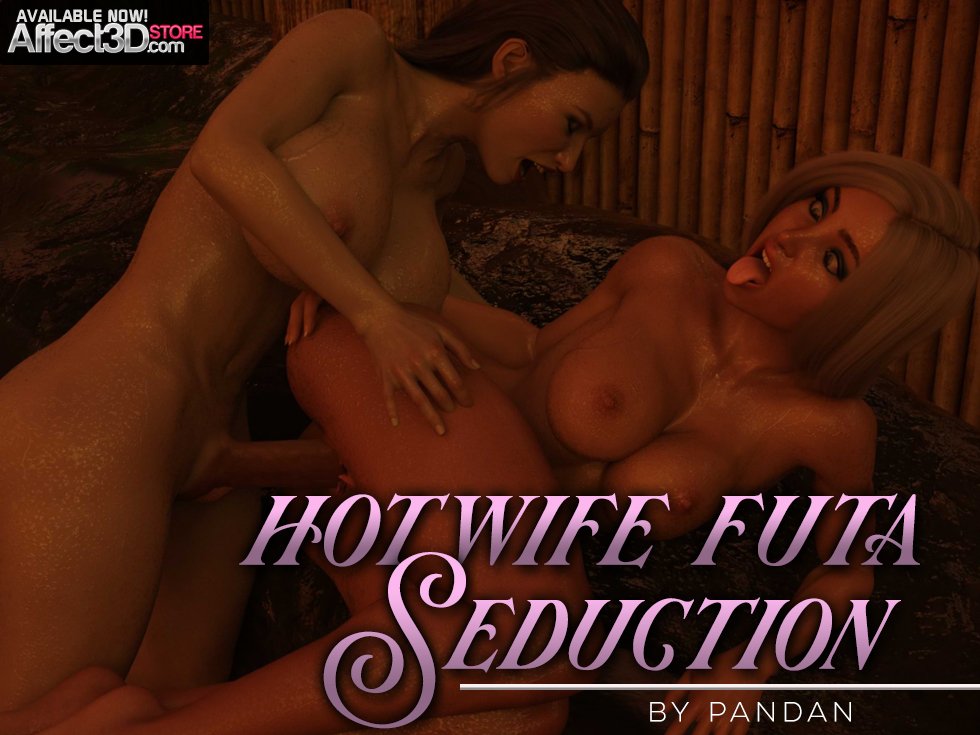 Pandan's giving a wink to the open relationship voyeur in all of us in this extra-marital, age disparity affair with a futa. While it's not quite POV time, it's inspired by, and delivers the goods – err, the assets – I mean – whatever, you know I mean. 😉 Introducing Hotwife Futa Seduction!
Focused on a couple at a resort spa, the older gent encourages his vivacious hotwife (hot+wife, get it?) to go have some fun with the local 'talent'. Spying a busty dickgirl already naked in the water, the couple shares a kiss before the hotwife moves in on them.
At that point, which of them is the hunter?
The flirting rapidly escalates to oral, rimming, anal, creampie and more, culminating in a very sticky kind of mess. Meanwhile, the husband watches, enjoying the show, and eager to receive his just-laid wife in all of her cum-covered glory. Why not share the yum? You can get Pandan's Hotwife Futa Seduction, a 54-count image set (with a couple bonus images as well), in the store now for $9.95.