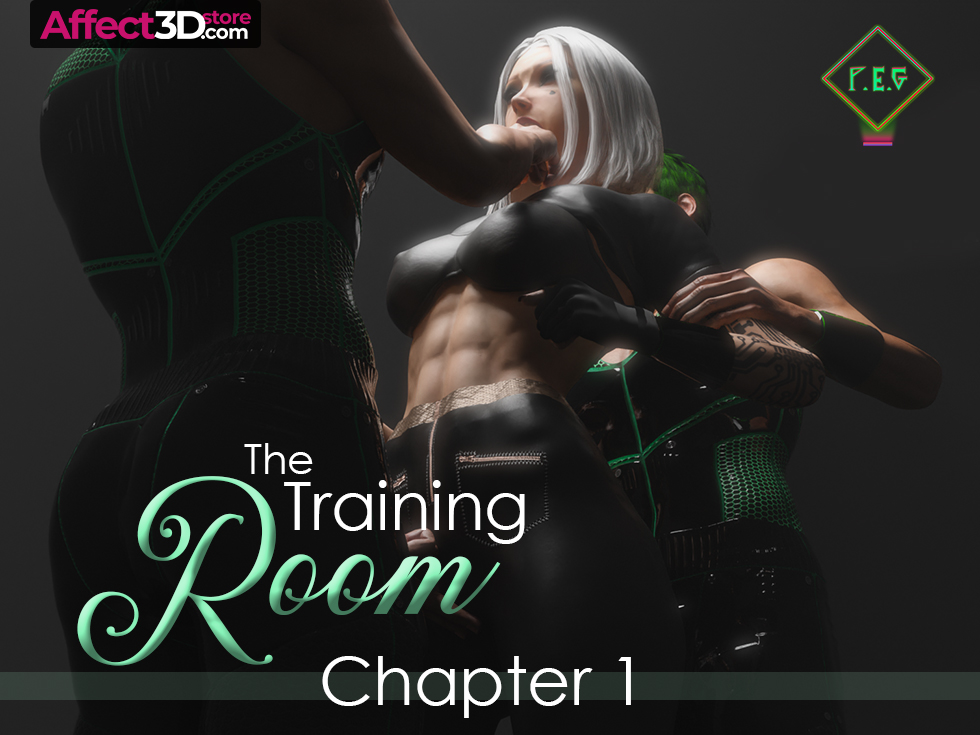 After relaxing from fighting off invaders you can become a little rusty. In the debut release from Primal Emotion Games, The Training Room Chapter 1 (now available in the Affect3D Store), Vega has come to test out a new virtual training room. Unknowing to her the manager of the lab has a hidden agenda.
Being disappointed that the virtual training room is still in beta, the manager convinces Vega to at least give it a shot. She agrees and is faced with two men however the manager changes the settings. The two men tag team and grab Vega only to rip off her clothing and reveal their cocks. Aroused by the situation, Vega gets on her knees and starts sucking on one of the mens' cock while the other watches. That is short lived as the other guy becomes anxious and bends Vega over and thrusts inside her anally. She then mounts herself on top and sucks the other cock all while the manager of the lab is jerking off to the entire thing.
Once the two guys cum in her mouth and the session is over. She comes into the office where the manager is and is pissed off with what he's done. Trying to fight him off, she's too exhausted and decides to try to exhaust him. There's an alien that's looking in another room who wants in on the action. He breaks through the glass and Vega is very much interested in what she sees. A threesome ensues and she couldn't be happier. Who would have thought having that much cock in one day could be so satisfying?
The Training Room Chapter 1 spans across 180 images along with 8 bonus images for $10.00!