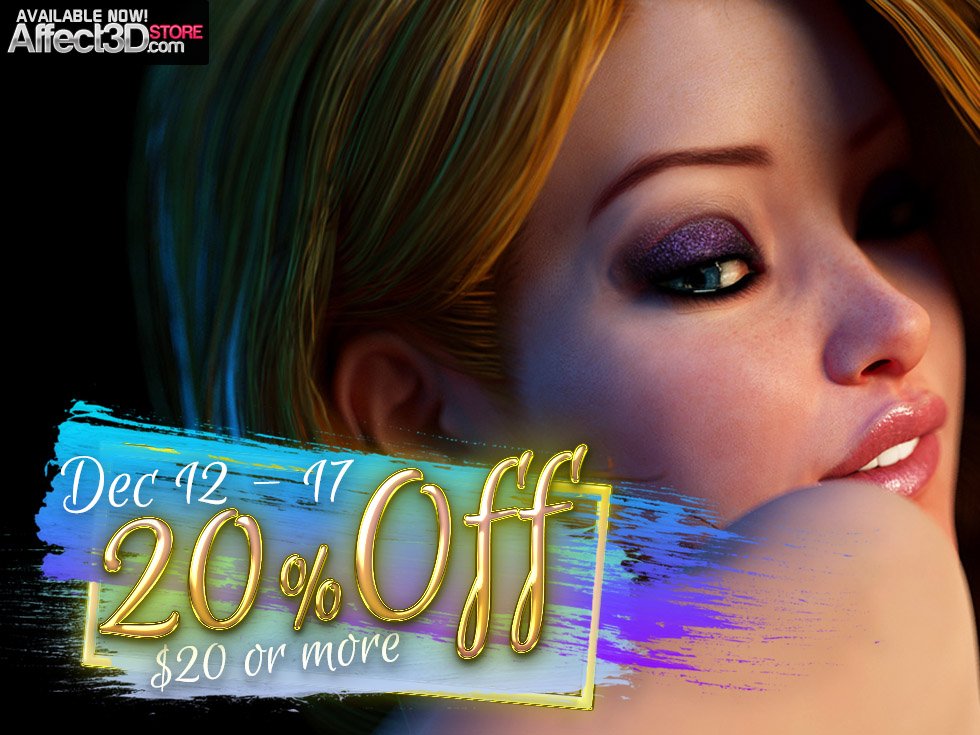 Hey 3DX fans! Christmas isn't quite here yet, but we've got a little sale to tide you over until the big day. From now until the 17th of December you can get an extra 20% off a purchase of $20 or more by using coupon code dec20 at checkout.
As usual, the coupon code does not apply to all products. but there's still loads of awesome content you can grab at a discount.
Oh, and if you're a fan of the sale images, they're from Smerinka's comic, Erected City. There's even a game version of the comic, which expands on the events of the comic quite a bit. Definitely worth checking out! Anyway, start browsing and save!
Discount: 20% off orders of $20 or more
Sale Period: December 11 – 17, 2019
Discount Code: dec20
50% OFF SEXY3DCOMICS AND GONZO STUDIOS!
Looking to get some reading done over the holidays? Well, you're in luck! For the next month, Gonzo has put his entire catalogue of erotic 3DX comics on sale for 50% off! That's over 100 products, and at quite a hefty discount! If you're not sure where to start, we recommend checking out some of Gonzo's free introductory issues to get a taste of his different story lines. He's got something for everyone. You can browse those and more in the sale section!