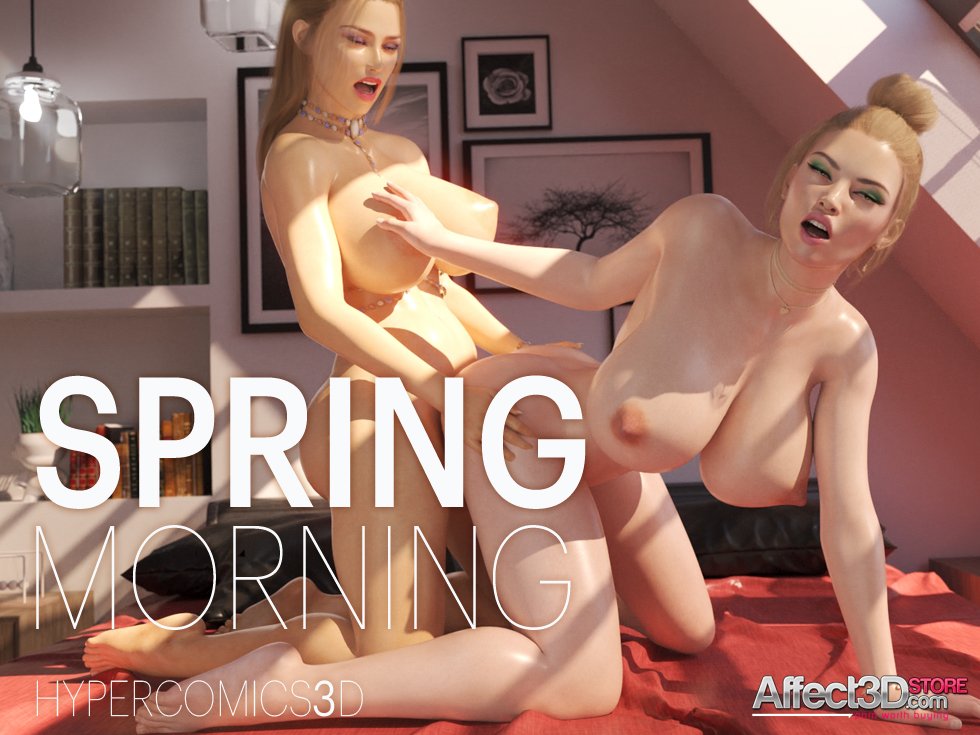 Spring is in the air and it's time to adorn yourself in pretty pinks and bright yellows! Or stay inside and have hot sex with your partner, you decide. In Spring Morning, now available in the Affect3D Store, a young futa and her girlfriend enjoy their weekend together. And, best of all, it's animated!
Laying in bed, our futanari and her girlfriend gaze upon each other. The blonde beauty can't help but focus on her girlfriends fat cock. The feeling is mutual as the brunette is wanting to have a little morning fun. They take off their clothes and the blonde begins stroking her girlfriends cock. She then wraps her mouth around her member and makes sure she gets a cum shower all over her chest.
The brunette is far from done as her cock is still erect and ready for more. She lays the blonde on her back and thrusts deep inside her wet pussy. Each thrust harder than the last. She fucks her in an array of positions, ending with the blonde riding her cock on the bedroom floor. Before she climaxes again the blonde strokes her girlfriends cock and is showered in cum once more.
Spring Morning is a 16:46 minute futanari animation and also comes as a 113 image set. Grab your copy today for $14.95.