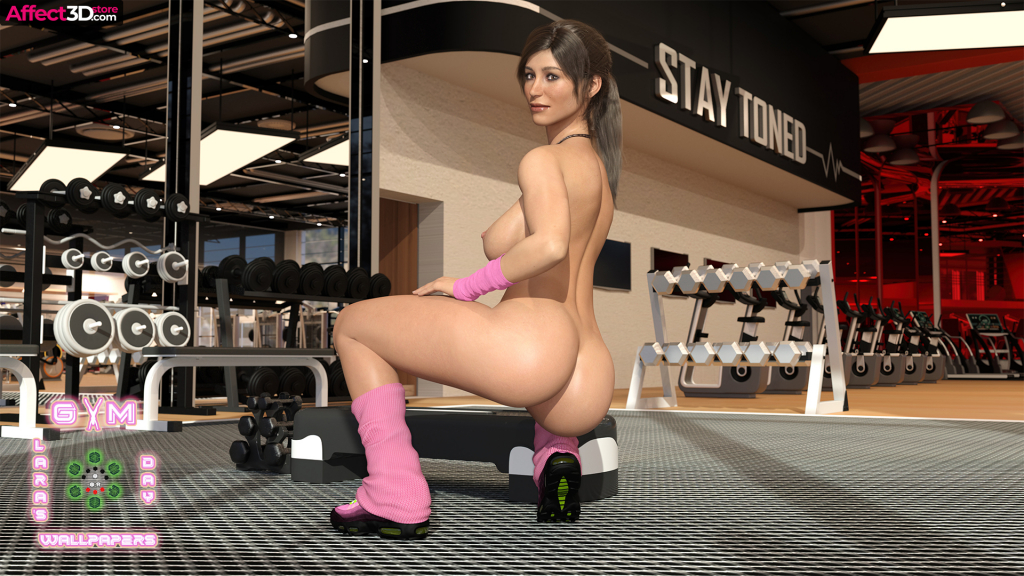 We have a double release from the one and only Superus and it's now available in the Affect3D Store!
Lara's Gym Day Wallpapers
Lara likes to stay fit and keep everything nice and tight. With someone who looks this sexy why wouldn't you want wallpapers of her wherever you go? This set contains 38 images of Lara in her gym outfit and a nude version. You can easily take your pick with what you want to grace your screen with and with so many options it'll hard to decide on just one!
Head over to the Affect3D Store and snag your copy for $10.00!

Lara's Gym Day Bundle
In this bundle you'll get the above mentioned Lara's Gym Day Wallpapers alongside Lara's Gym Day.
If you haven't gotten your hands on it already, Lara is getting a mean workout in when a father and son come into the gym. The son isn't too interested in working out but notices Lara. Wanting to have some fun of her own, she leaves her phone behind as she walks into the locker room. The son grabs the phone but sees a message that instructs him to follow her. Sprinting to give Lara her phone back, he runs into her completely naked and ready to have some fun. 😉
Spanning across 88 images and getting text and textless versions on top of an alternate ending AND pairing this with Lara's Gym Day Wallpapers – that's over 200 images altogether! Head to the Affect3D Store and grab your copy for $16.00!