Hibbli3D returns with another episode of Memoria III! Grab this Episode in the Affect3D Store now!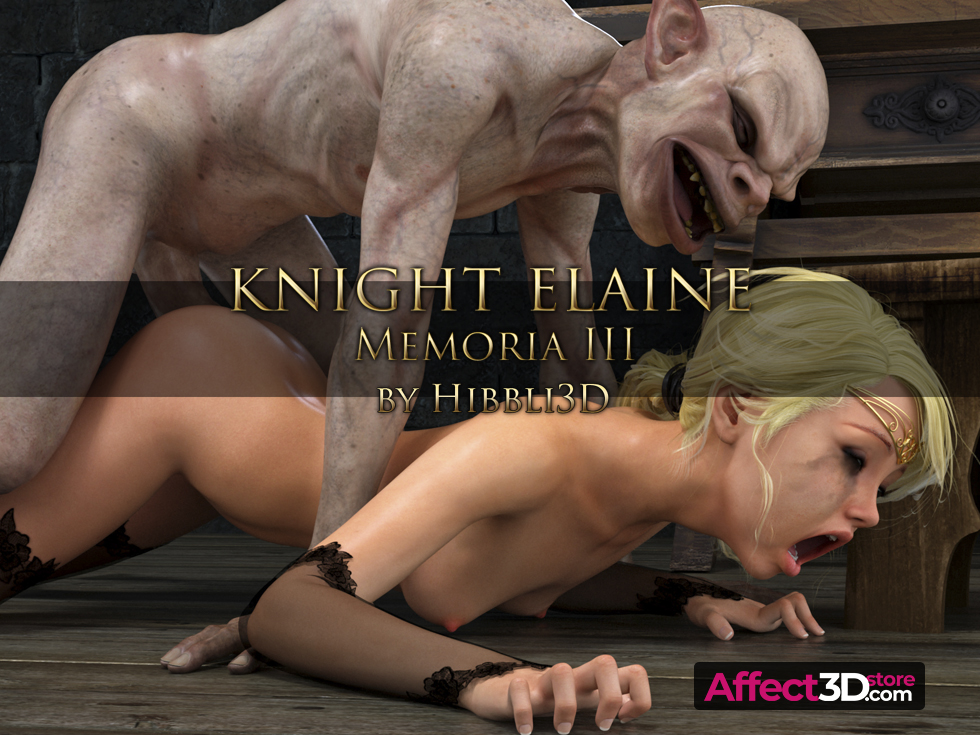 We pick up with Elayne as she continues her dark path on her journey of sexual enslavement. This time she continues to be taken advantage of by her goblin captor who fucks her standing up before making her taste his cum. He then calls in a friend who fucks her ass deep, whilst her makeup continues to run down her face. But we get the impression that the young knight is starting to enjoy her plight.
Knight Elayne – Memoria III contains over sixty images and can be yours for just $8!