Supro of Intrigue3D has been on a spree recently with new releases, and today just adds to the fun as we début the first chapter in a brand news series. Titled The Grand Bust House: Chapter I, Supro's new series promises hot elven babes and a wild ride! Check it out in the Affect3D Store now!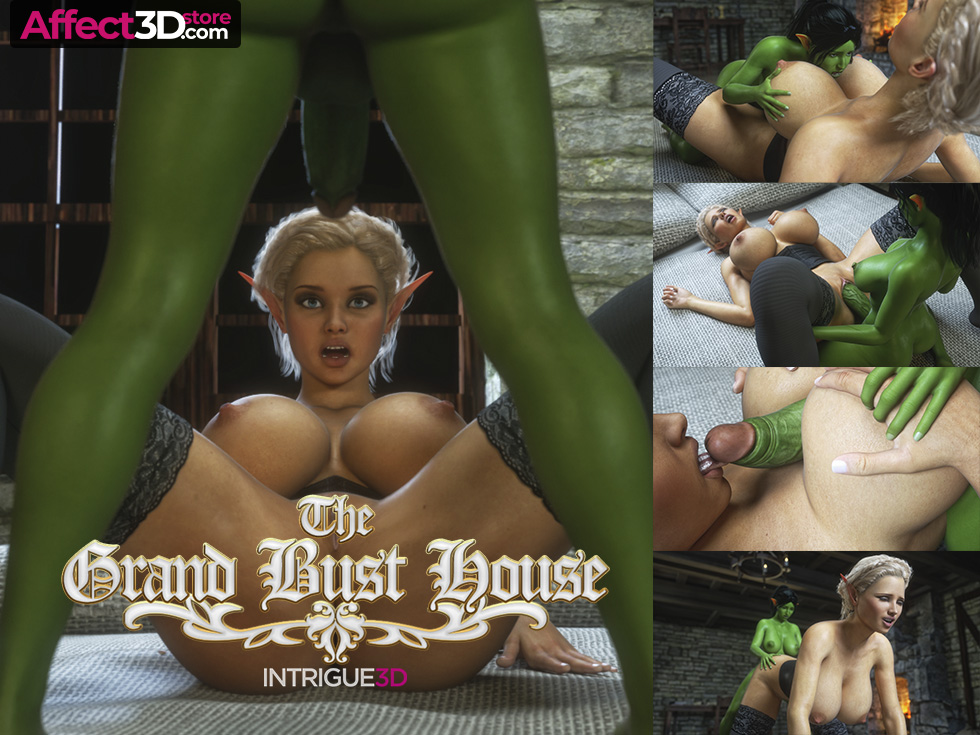 We bid you welcome to the Grand Bust House, Home to some of the hottest elf babes you can fuck for a price! Today you'll be greeted and shown around and discover the life of a grand Elf bordello.  As it happens, tonight is a slow one for the girls. Indeed, two of them are arguing while the Madame – Krissy – attempts to quell the argument. Meanwhile, Courtney is behind the counter, bored out of her mind as usual. She really prefers busy nights.
Luckily, a new client comes in the form of a goblin girl. She wants to satisfy her elf fantasy and gets Courtney to help her. Naturally, happy to escape her boredom, the two head to one of the rooms where Courtney experiences a major shock when she sees what the goblin girl is packing! Turns out this is one horny futa goblin!
Grab The Grand Bust House: Chapter I for just $9.95 in the Affect3D Store now! That's 113 high-quality images with and without text!