Fab3DX is back with Bimbo Bundle we've all been waiting for! Nikki's Bimbo Training Bundle is available now in the Affect3D Store!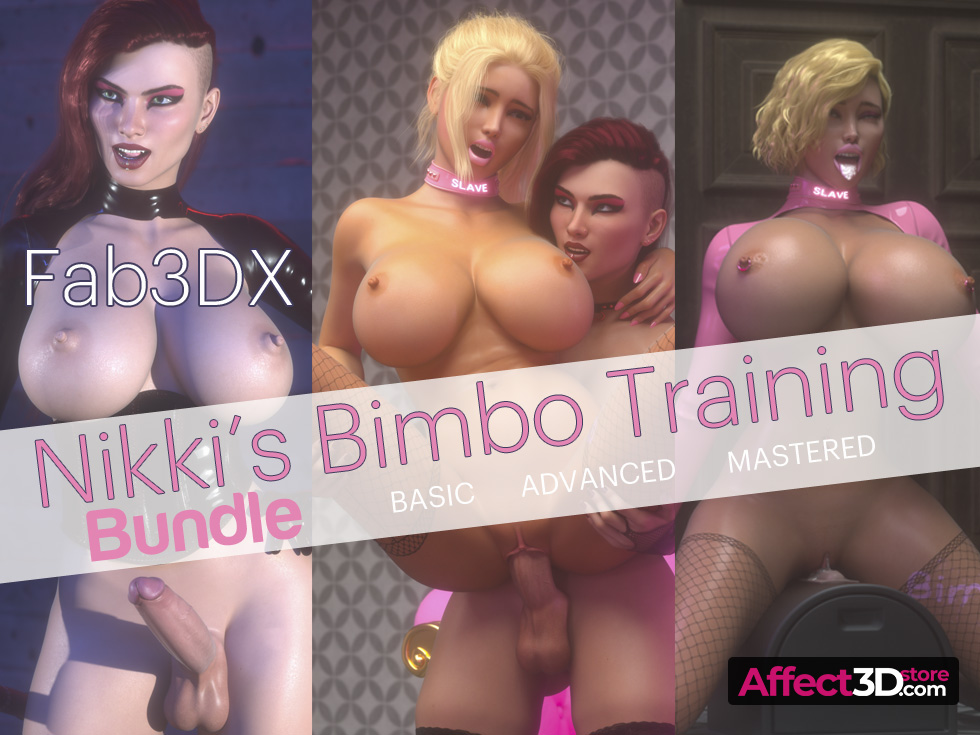 Discover Nikki's journey from stuck-up (but curious) hot young babe, to submissive and pliant sex slave! The blonde starts her training in a black latex suit, tied and gagged in Leonie's basement. As time goes on she learns to obey her new mistress' every command, and even to enjoy this ordeal. And she catches on quickly, even surprising Lady Leonie with her adept cock-sucking. Naturally, however, the young sub also gets herself into a little trouble and a climax prohibition as her punishment until her advanced training.
Moving onto the second lesson, the would-be slave gets a complete makeover to give her a true bimbo appearance. But clothes don't make the man (or rather bimbo) as we all know. And Lady Leonie still has to teach her how to be a good fuck toy. To do this, she employs a big anal plug and her even bigger dick.
In the third and final lesson, Nikki passes her test with flying colors, proving to be the perfect sex slave. The now adept submissive eagerly takes every inch of every toy, as well as her mistresses massive cock up her tight ass! As a reward, her training is brought to an end and the blonde can finally begin her true life as a bimbo sex slave!
You can grab all three lessons for just $35 in the Affect3D Store now! That's a total of 292 4K-high-res pictures in both text and text-less versions!