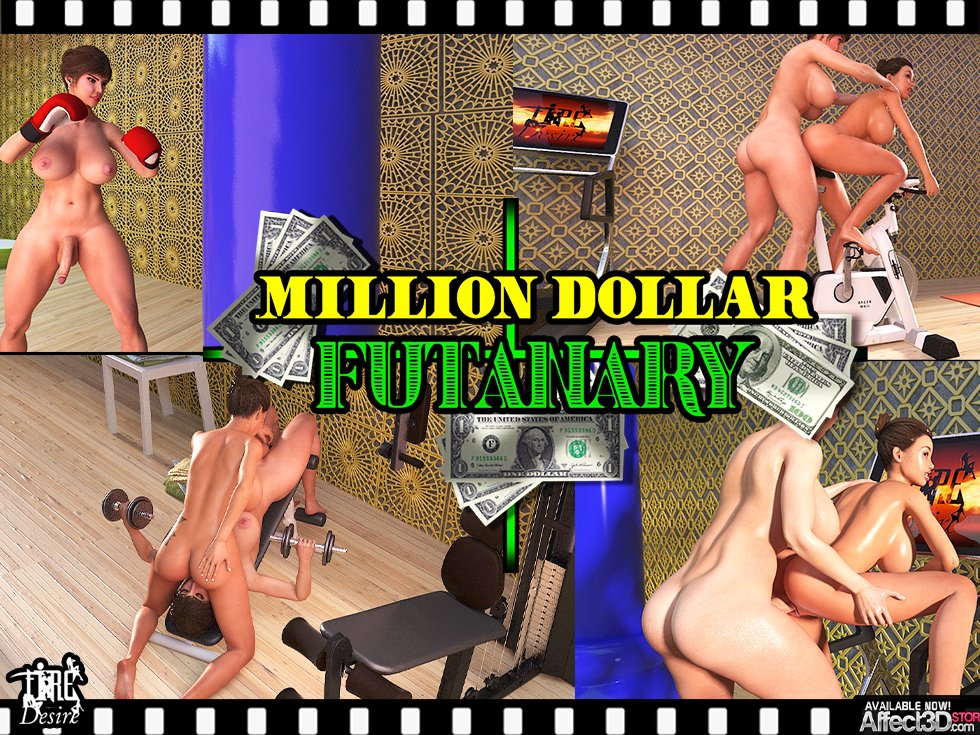 Training for a match can be a bit nerve wrecking but things are harder when there's a hot futanari in the same room as you. In Fire Desire's Million Dollar Futanari, now available in the Affect3D Store, our girls get a train a little bit differently – the dickgirl way!
We have two girls training in a gym. One is stretching while the futanari is on the punching bag. They begin to work up a sweat and decide to switch things up with their training. What ensues next is the futanari thrusting inside the other whilst on the elliptical bike from behind. Takes 'riding' on a whole new level and it builds up endurance.
They continue their session but on the treadmill and end performing 69 whilst one works out her biceps lifting weights. Flexibility and strength is key both in the gym and well, sex of course 😉
Fire Desire's Million Dollar Futanari is a 13:30 minute animation. Grab your copy of animated dickgirl fun for $16.00!