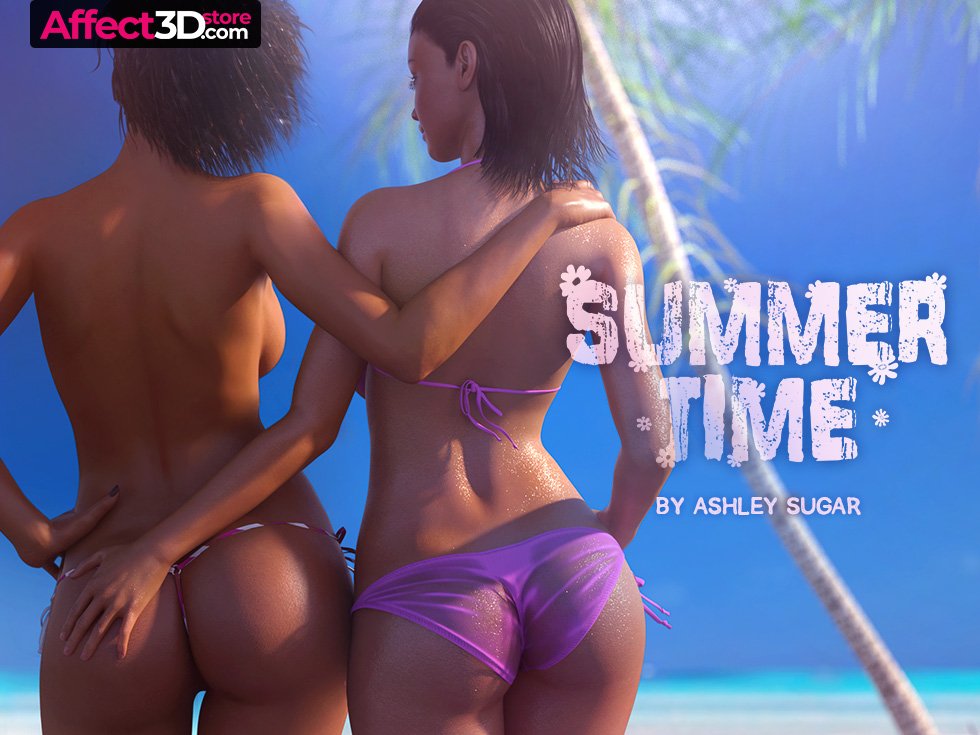 Ashley Sugar's one of our newer creators, and their fourth release for us on A3D is completely free! What a treat, right? And, having reviewed it, is extra yummy for a free set. Following in the futa vein, Summer Time gives some dickgirl-on-girl action in public.
Daisy's out for a nice time at the beach, trying out her new bikini – which is some barely-there stringy action. When she spies another gal staring, she's self-conscious… particularly when the gal's dick rises out of the water! The gal's very bashful about it, though, making Daisy more curious, rather than angered. Seeing the beach mostly deserted, Daisy draws her into conversation, and takes an eager interest in her juicy cock.
Soon they're making out and getting naked, with Daisy eager to get her cock inside her mouth – and elsewhere. You can get Summer Time from the store now, at the lovely price of nothing, and enjoy the 61-count image set. While you're at it, check out Ashley Sugar's other work!