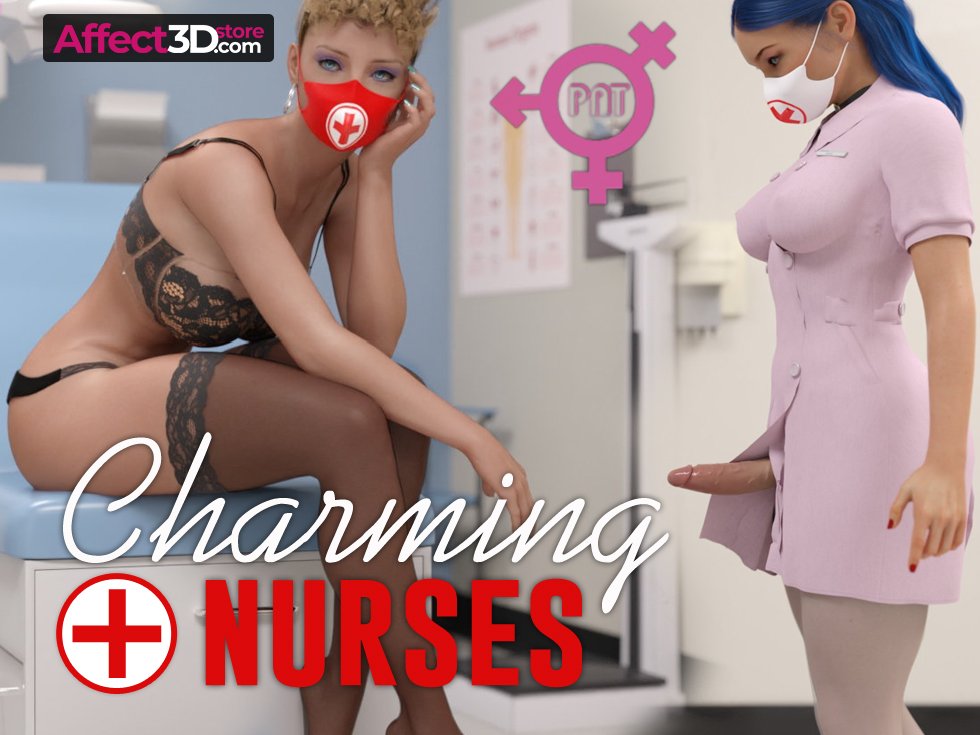 Following their previous two-part series, Pat's pivoted to new characters in the hospital setting – hopefully one that's less threatened by our current pathological concerns. New futanari protagonist Salome has just finished nursing school, and has been hired by head nurse Keira after applying to several hospitals. What salacious interactions await?
After getting a look at Keira, we see Salome and Sylvia enjoying a sweet and sultry celebration of Salome's success. The couple's lived together for awhile now, but still very much enjoy each other's company – and fucking. What a dreamy life, ne?
Keira's trying to put the moves on Salome right after she's there for work, but Salome's not having any of it… at least, for now. Later, Keira, also a futa, shows up to fuck Dr. Angelina in one of the examination rooms and we get to enjoy a rather deep-throated scene. 😉
You can see the full 93-count image set introducing the new series, Charming Nurses, in the store now for $10.00.