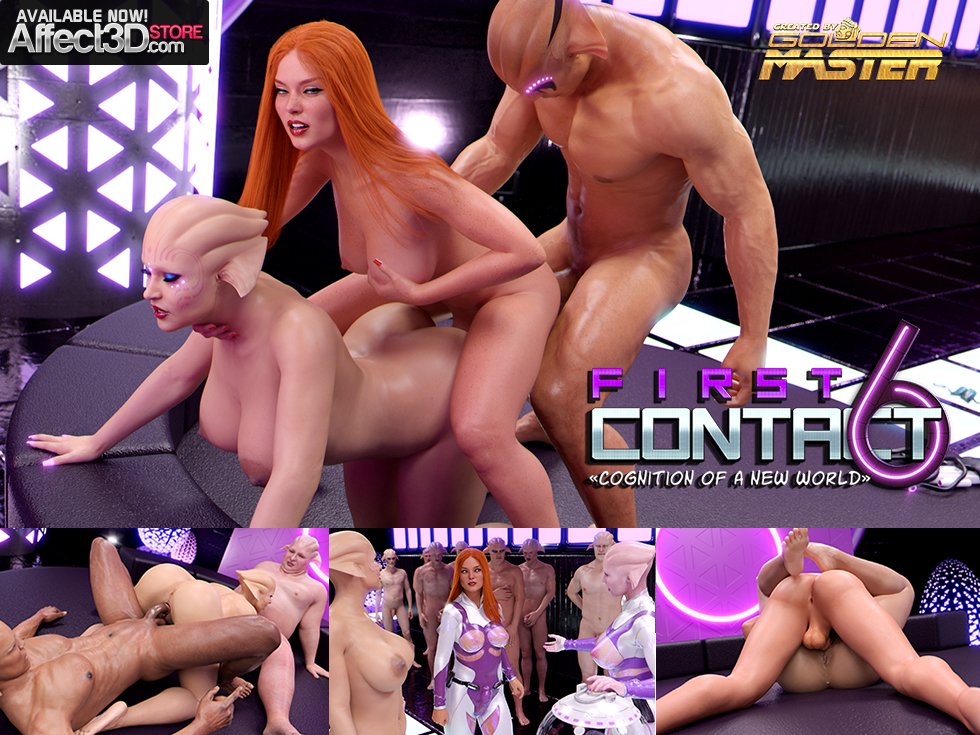 Today's release comes from the deep reaches of outer space! Indeed, GoldenMaster has released their latest installment in the First Contact series! First Contact 6 – Cognition of a New World is available now!
We pick up from chapter five with Katy and her new friends fleeing a monster. The redhead dickgirl is taken to a mysterious cloud planet where she is introduced to the high priestess. Furthermore, said priestess is obsessed with arousal and orgasms. Unfortunately for her, however, she has yet to succeed at obtaining the latter from her subjects. Luckily for her, Katy has just the solution!
You see, it turns out Katy has a very special plant in her possession. This plant reacts to sperm in a very particular way: it excretes a smoke that, once inhaled, causes severe arousal. And there's only one way to deal with that! Yup, you got it, Katy goes about banging the high priestess in every conceivable position. Naturally, the priestess' bodyguard grows curious and decides to take a sniff himself, which of course leads to him joining in. The trio go about fucking each other in a guy on dickgirl on girl threesome!
As the three finish off in a shower of cum, however, Katy sets off her phaser which in turn hits the plant and floods the room (filled with the priestess' subjects) with smoke. Looks like Part 7 will treat us to one hell of an orgy!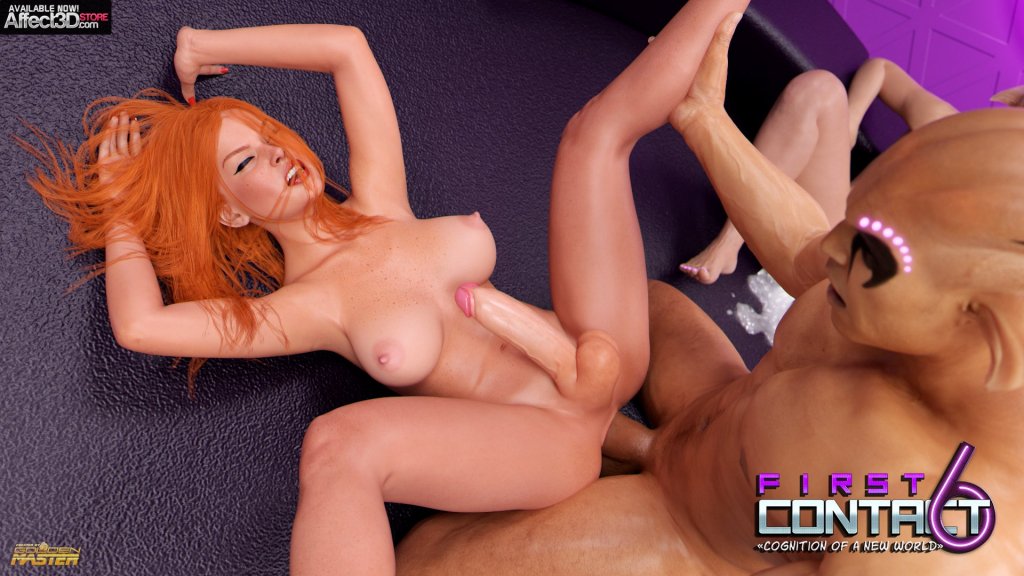 First Contact 6 – Cognition of a New World continues on with GoldenMaster's unique and fun series exploring outer space! This release contains over 150 HD renders and is available now in Store for a mere $9.90!