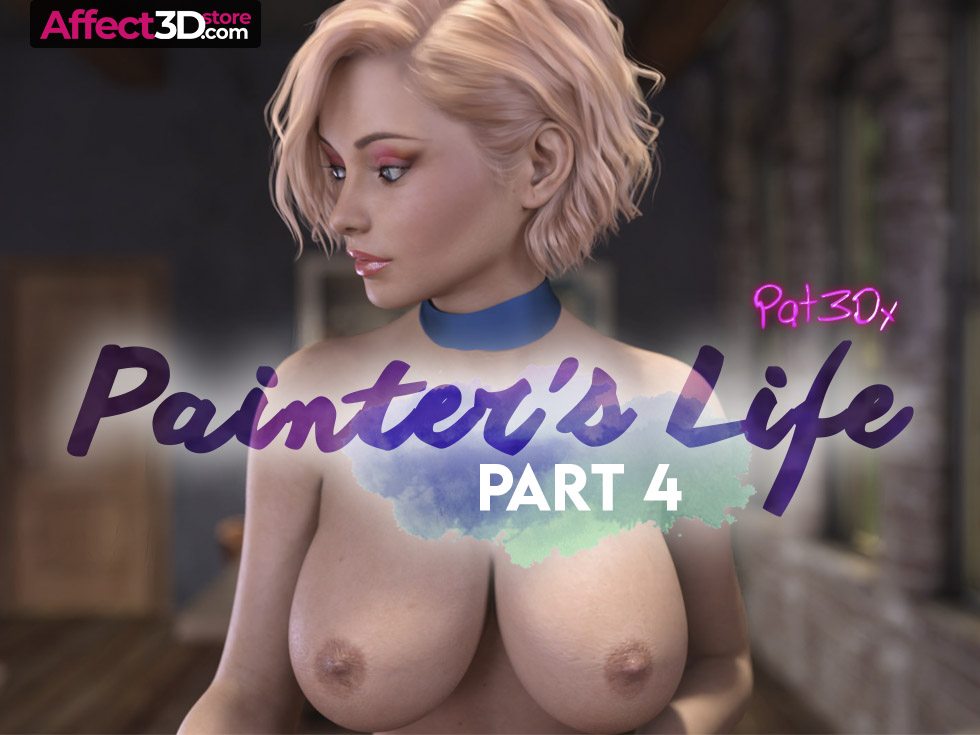 Pat's prolific schedule continues in their latest series, Painter's Life, following up in Part 4. Following the hijinx – shenanigans? – no, sexnanigans of painter Nicole and her bevy of hot,  young futa models. That's an interesting twist on the usual 'old painter dude with hot young gals', especially with Nicole not being a futa herself.
Her models Marilyn and Joy are paired up for this 'set', and enjoying a hot moment together fucking and sucking while Nicole watches, rubbing herself off. As she gets close, her horniness is off the charts, and she wants the two of them to fuck her. Marilyn has plans of her own, though: she wants to go on dates with Joy without Nicole. Nicole's pretty possessive of Joy, but she's hornier than anything else, and agrees she can get filled by their cocks.
Marilyn fucks her, then shifts to her ass while Nicole sucks Joy off. Marilyn and Nicole come together, then Joy switches her cock to Marilyn's mouth to fill it full of her cum. Yum. 😉
While Marilyn and Joy plan to meet up later, Nicole will be joined by her student soon, who's packing her own 'brush' as well. You can nab the 86-count futa image set from the store for just $10.00.