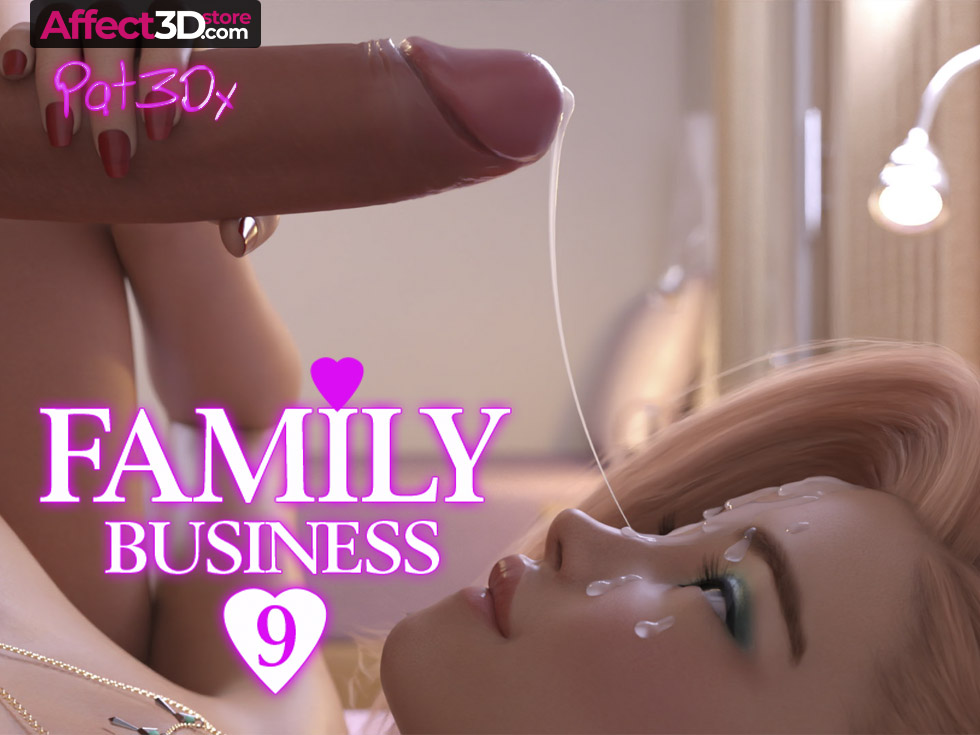 Pat's Family Business step-fantasy dickgirl series continues with its 9th installment, showcasing some of the sisters' fuck-fun with newcomer Julia. As the series winds toward a close, the fucking heats up, and Family Business is no exception!
As expected from Family Business 8, the next morning sees Julia and Naomi come into Nora's room to give her a very pleasant good morning. Ugh, what an amazing home life. Can you just imagine? Julia wakes Nora up with her fingers and lips, surprising her while Naomi watches. Nora realizes that the truth of their situation might be disconcerting, but Naomi quickly reassures her while Julia continues to please her cock.
Nora then strokes her step-sister's member while Julia goes down on her. After the two of them cum, they then take turns sucking on Julia and feeling eager about their future. They shift, then, to mount and deep-throat Julia… but what comes next is left to the next episode. 😉 You can get this one's 93 pages from the store now for the usual price of $10.00.