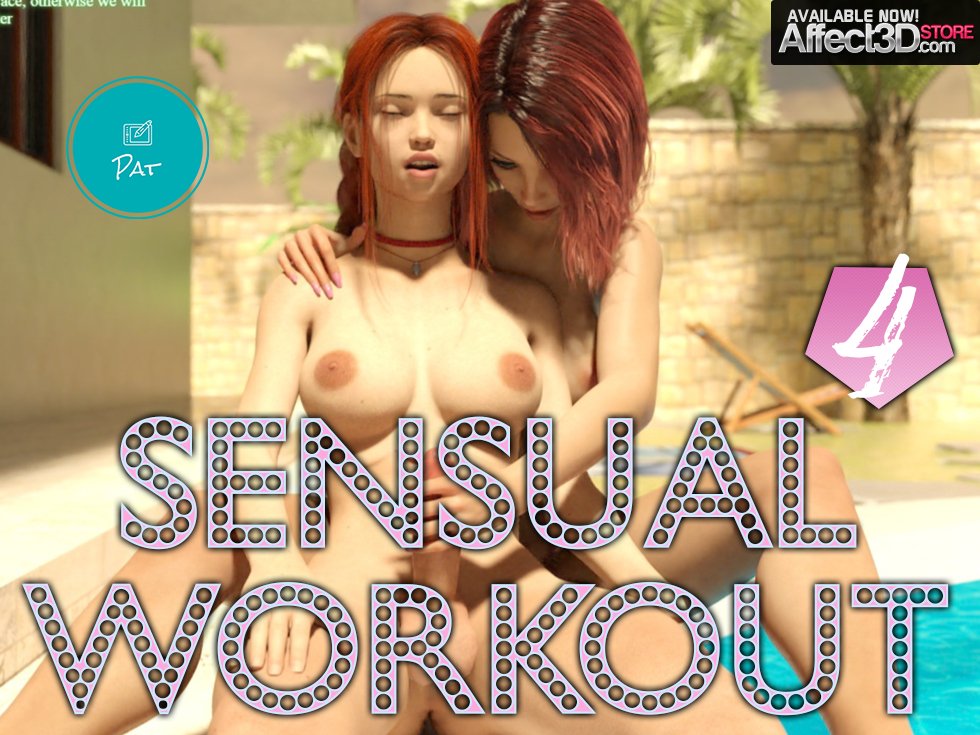 The dickgirl fun presses on in Pat's Sensual Workout 4, with the relationship between Stella and the other two becoming more of a full three-way. 😉 And more dickgirls plus more partners always equals more fun!
Starting out with some 69-ing next to the pool, Cleo gets to know Stella rather intimately – with her cock pumping sperm into Cleo's mouth. Moving around, Cleo straddles Stella, enjoying some paizuri and rubbing Stella off while Cleo swallows her cum.
Cheryl then surprises them and it turns into a threesome, starting with a spit roast and evolving from there. It ends with some photo-taking of Cheryl's cum-covered ass – and then they head off to bed early. Fucking tires out even dickgirls, y'know?
They open the new gym and get their first customer, Heather, a rather fit dickgirl herself. Stella, dressed in her skimpy maid outfit, shows the customer a great first time for her workout – while Cheryl goes down on Cleo at the desk.
You can get the 98-count dickgirl creampie image set from the store now for $10.