GCX is back with Episode 15! Grab this comic now from the Affect3D Store!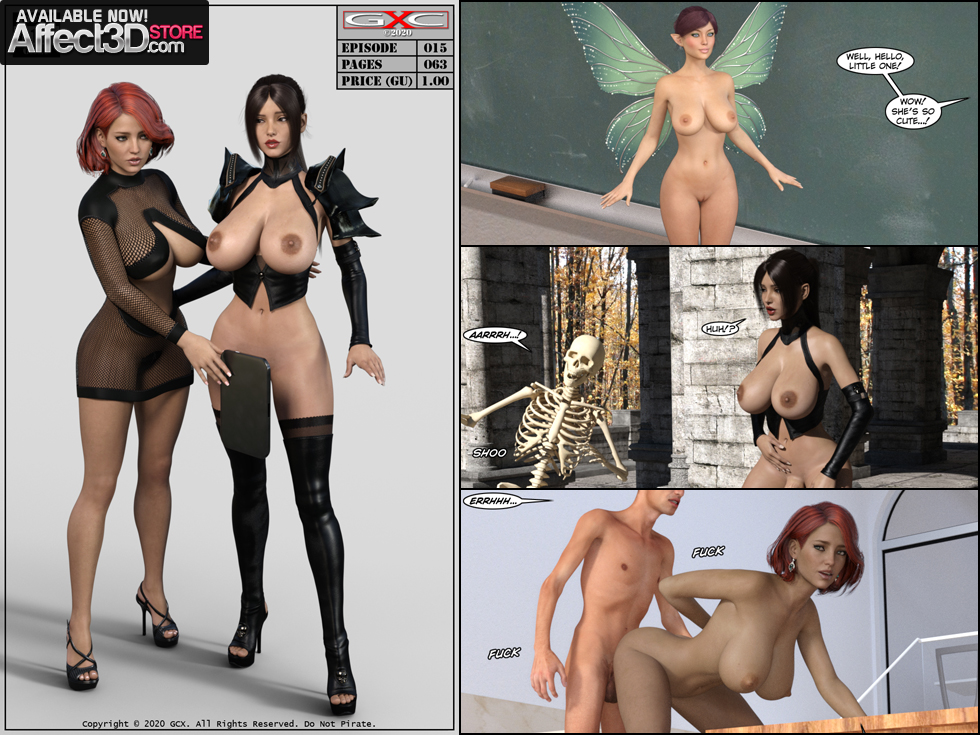 It's becoming difficult to keep the problems of the mythical realm from the real one. And a new and bigger problem is arising from the former. To counter this, the Mistress develops a new ability and by that I mean she grows herself a cock. Unfortunately for her, this weakens her temporarily and her skeleton fucktoys aren't enough to defend her from the strange lizard creatures.

Meanwhile, a hot Stepmom and her inexperienced Stepson are introduced and she decides to first suck him off and then fuck him to make sure proper family values are respected.
This new 3DX comic contains 63 high-quality images and is available for just $7.95 in the Affect3D Store now!