There's a sexy collaboration between creators Rikolo & Nyl coming out this weekend, and we've an extra-special tease for it with… an interview! The two graciously accepted our request, and Elayn captured their answers for some neat insight into the process and some of the work behind their latest release, Generous Donation 2. If you can't guess from the title, it involves dickgirls and a sperm bank. Hopefully your imagination can fill in the rest from there. 😉 Onto the interview!
Elayn: Tell us about how your collaboration began. How did the partnership start, and how did you develop the concept for Generous Donation?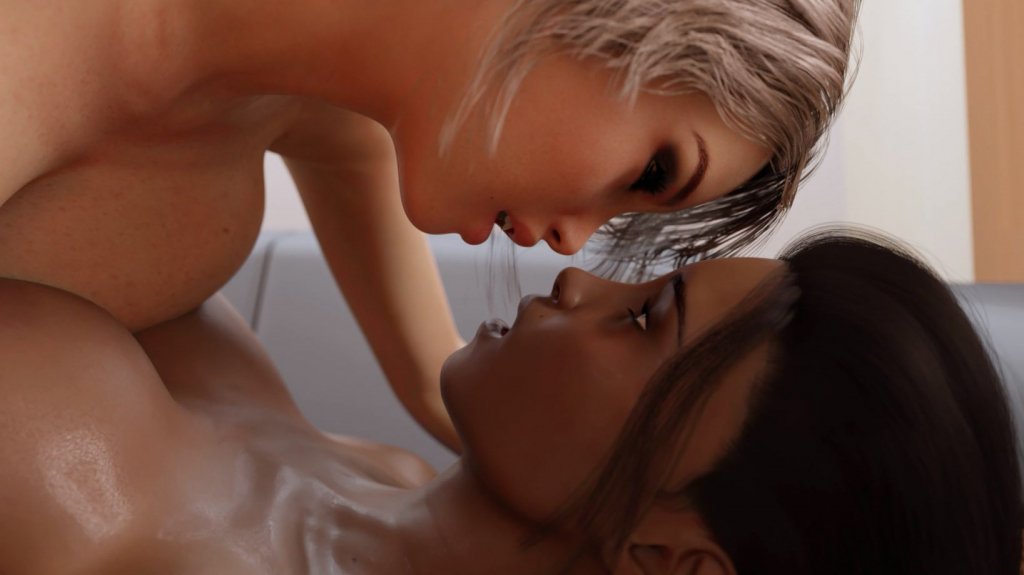 Rikolo: We did a small colab in the past, I approached Nyl with the idea of making a larger product to sell on A3D and he agreed. Like I said I approached Nyl, I always loved his work and wanted to learn from him in exchange for handling the rendering and technical stuff. Nyl had a couple of ideas and we landed on the sperm bank scenario.
Nyl: I literally cannot remember. I pitched a few ideas and we talked it over. Eventually we landed on the ol' sperm bank schtick. It was the right tone with just a hint of narrative to keep it going. Nothing overwhelming.
Elayn: What are your main skillsets? Do either of you specialize in a particular aspect of the project the complements the specialty of the other?
Rikolo: Well Nyl is kinda better at everything, so in the first project I just tried not to get in his way, do the grunt work and learn. I did handle the technical stuff like rigs and rendering. During the second one we literally split the project in half and just asked feedback from each other.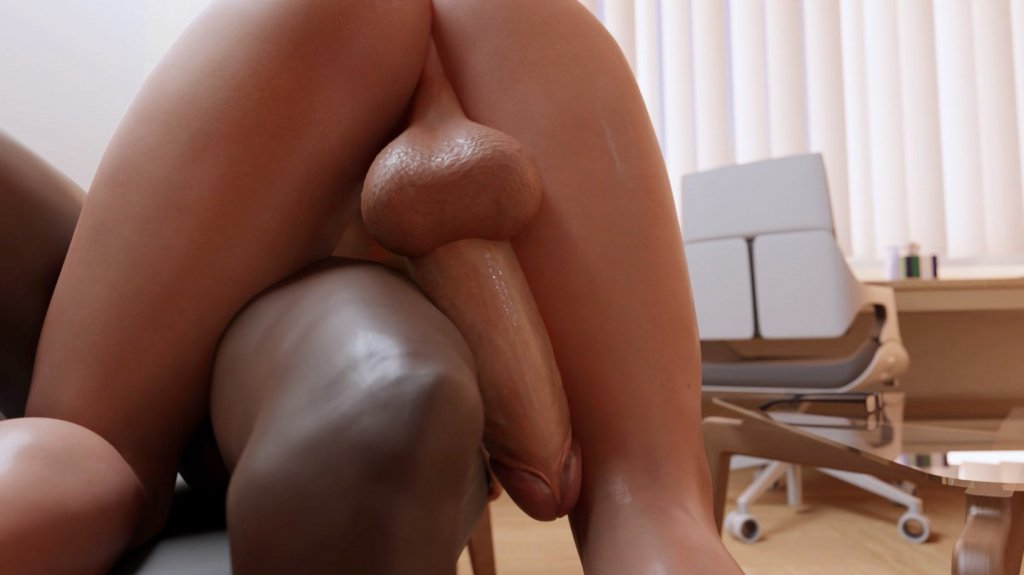 Nyl: We both do a bit of everything, but our strengths tend to lie in different areas. I fancy myself more the roguish artist, and Rikolo the curmudgeon-y engineer. We pretty much do the same thing though.
Elayn: What is your workflow?
Rikolo: During the first one I did the base loops for each scene and Nyl did the story stuff and used the loops to create the sex scenes. This time around we split the project in half and each worked on our scenes.
Nyl: It changes from project to project. Typically Rikolo will handle the infrastructure and I'll keep track of the narrative. We both animate, light, shoot, etc. For this particular job we decided to break the sequence down into different scenes that we'd work on individually and coordinate together afterwards.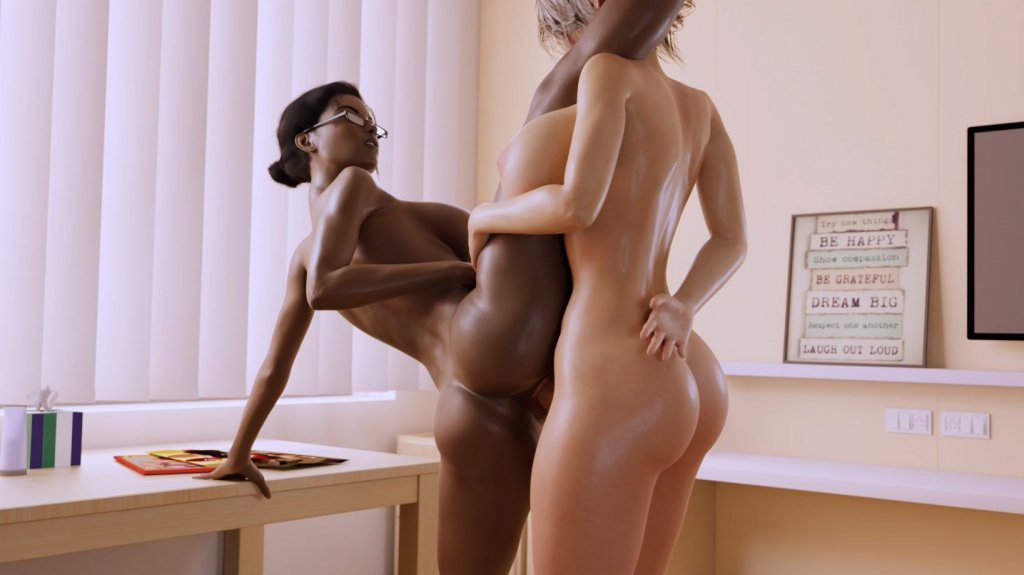 Elayn: How long have you been creating 3DX art, and what inspired you?
Rikolo: oof, 8 years? I started messing with 3D sexvilla, then SFM became more popular and I was annoyed that all the content were short clips. I figured that making longer videos shouldn't be that hard if you go smart about it and decided to try it myself.
Nyl: About 6 years I think. I started off making porn because there wasn't much material for what I was interested in, and I always wanted to learn more about CG. I had messed around with 3D most of my life but I had never really created anything until I started doing this. Over the years it has become less of a hobby and more of a craft, believe it or not. Instead of making whatever comes to mind I'll try to challenge myself and learn new tools and techniques. Now people essentially pay me to learn. Pretty good deal right?
Elayn: Who's that other girl waiting in the lobby of the sperm bank? She seems familiar 😉
Rikolo: I love making collabs and homages, we needed some other clients waiting in the lobby so I asked Supro if we could use some of his girls.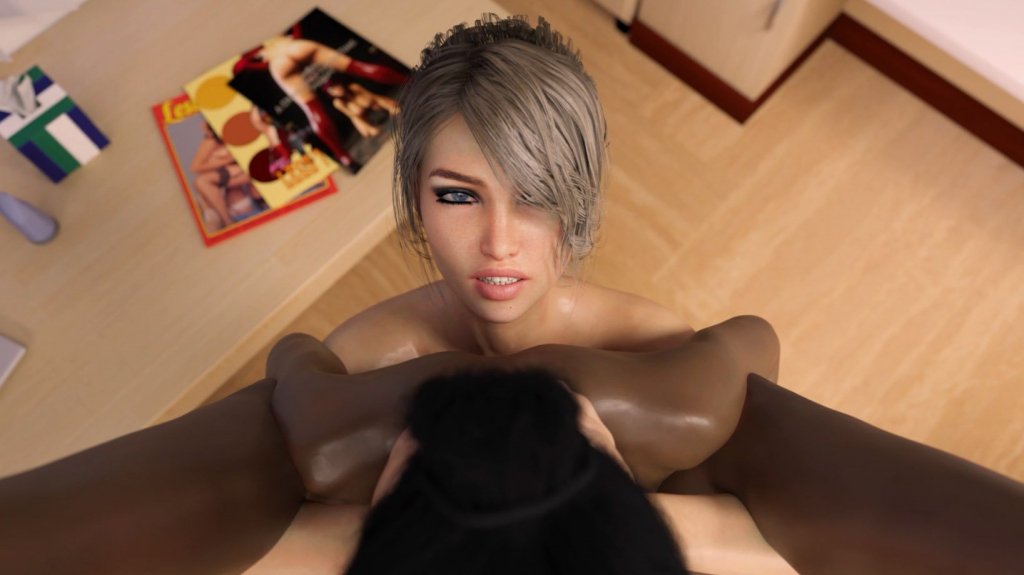 Nyl: I think that's one of Supro's models. Any chance for collaboration is a good one, no matter how small.
Elayn: What can we look forward to in part 2?
Rikolo: People wanted more penetration so there will be plenty of that. Since the setting and story is established in the first one, we could focus more on the action.
Nyl: More sex.
Elayn: What have you learned from each other? Do you have any advice for others looking to do collaborative work?
Rikolo: Well I learned some more specific film techniques, but the main takeaway is to challenge yourself, you won't get better if you don't go outside of your comfort zone. My tip for others is try to consider the other person's point of view even if you disagree and try to at least consider it.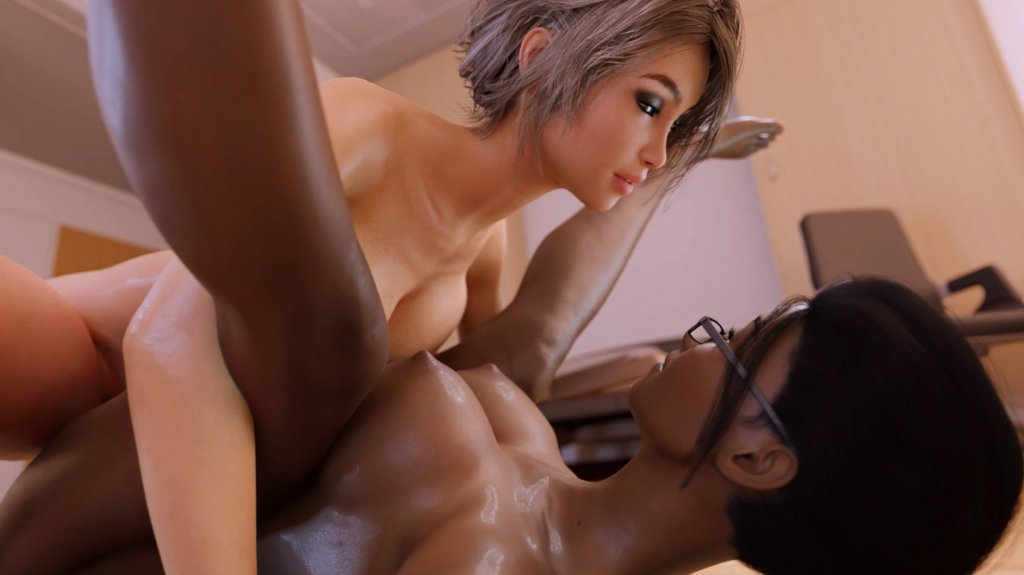 Nyl: I ended up learning a lot of technical things. Not only for Blender, the primary program we used to create the video, but for other tools as well. Sometimes having someone else push you is a good way to learn something that you have trouble with. Like Rikolo said, you won't get better if you don't challenge yourself. I encourage every artist out there to seek collaboration. It's harder for 3D artists like us to collaborate due to the technical nature of our work, but it can really open your eyes to new ways of producing, thinking, and processing. As soon as you turn away from those around you and the work that they create, you dramatically narrow your perspective and hamper yourself creatively.
Elayn: What inspires you as artists?
Rikolo: Like I said, I am trying to make stuff I would personally enjoy. When I see an interesting pose or idea I put it in a doc and then refer to it when I start a new project.
Nyl: I like being creative and making stuff.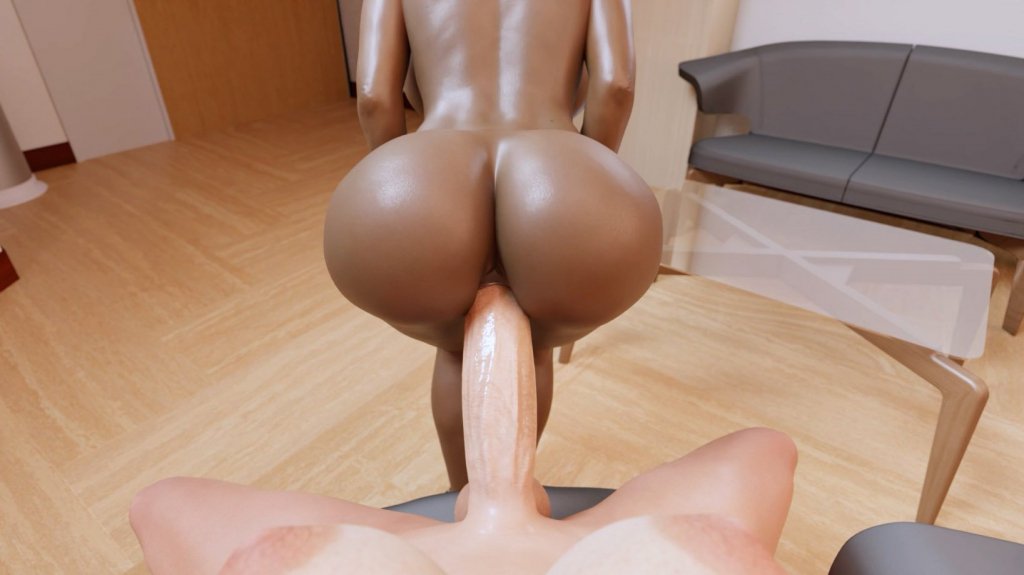 Elayn: Do you have anything in the works you'd like to tease, or maybe a dream project you're aspiring to create?
Rikolo: I actually do have another project in the works, I am hoping to finish that one by the end of the year.
Nyl: I have a few projects down the line that I'd like to make. I'll be entering production on the first one once we finish this release but I think it's too early to tease.
Elayn: Can we expect more collabs?
Rikolo: That's a solid maybe.
Nyl: SOLID maybe.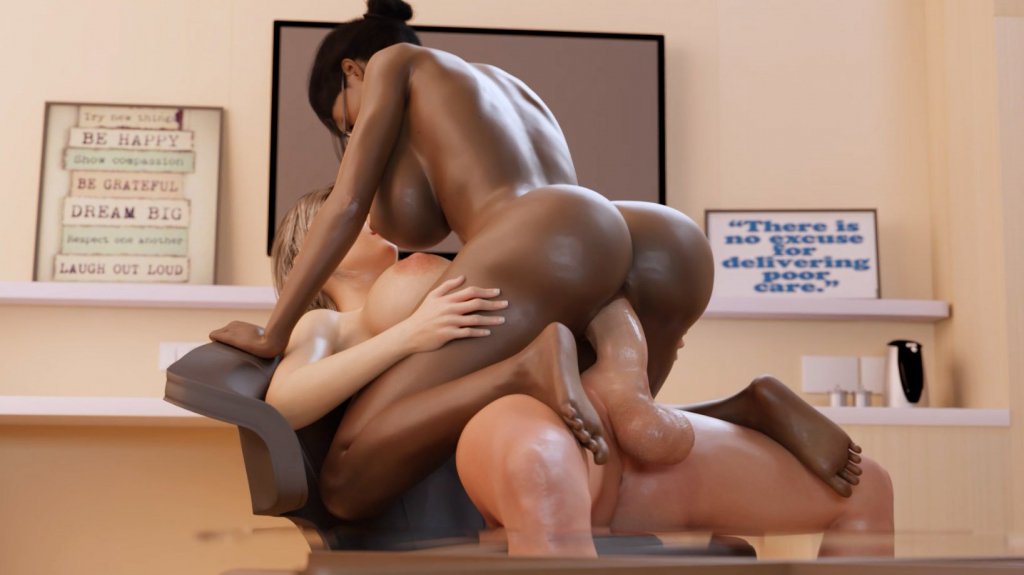 Elayn: Anything else you'd like to say to your fans?
Rikolo: Thank you for your support and stay tuned, I have more in store.
Nyl: 1. Thanks for the support. 2. My commissions are closed. 3. Message me on Twitter @doublenyl if you have any art or 3D related questions. I'm always happy to help.
That's a wrap! Thanks Rikolo and Nyl! By the way, since he didn't say in the interview, you can check out Rikolo on Twitter @Rikolo3D.
We'd love to tell you more about the release, but you're just going to have to wait until Saturday, September 12th! (Always good to have something worth waiting for, right? ;D) See you then!