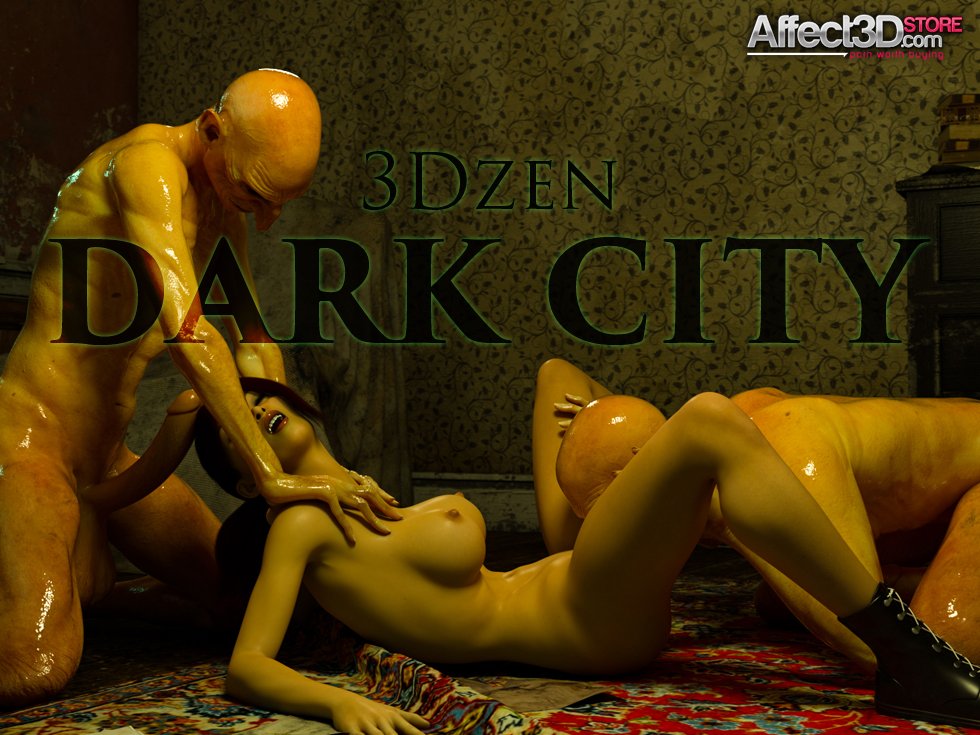 We have a spooky release from 3DZen today guys! Indeed, Dark City will take you on a twisted adventure fuck-fest in an abandoned house. And it's available in the Affect3D Store now!
Olivia was minding her own business (as one does in an old abandoned mansion). As she roams the corridors, two ghoulish looking creatures with massive hardons appear out of the shadows and grab her. They rapidly strip her. As she tries to resist, one of the goblins starts eating out her pussy whilst the other slams his cock onto her lips.
At this point, we can feel the brunette's resolve begin to fade as she takes in the sheer size of her captors' members. The first begins fucking her missionary as the second gently sets his giant balls on her face. She then jerks him off as the other fiend fucks her on her side.
Naturally, Olivia has to suck one cock whilst the other is thrust into her pussy. The goblins then maker the hot busty captive stand up. And she again finds a cock in her mouth as the other goes straight to her ass. It's not long before the creatures of the night cum simultaneously, one deep in her ass, the other in her mouth. But they are far from finished! The trio switch to a DP before two more goblins join them!
Olivia, sitting firmly on one cock, is showered in cum by the remaining three. She is then sequestered in the house, to be fucked at will. We find her several months later, pregnant!
This creepy, yet hot set of sixty one renders has everything most horror movies lack + insanely hor sex of course, and all for a mere $9.99! So head on over to 3DZen's content in the Affect3D Store now!