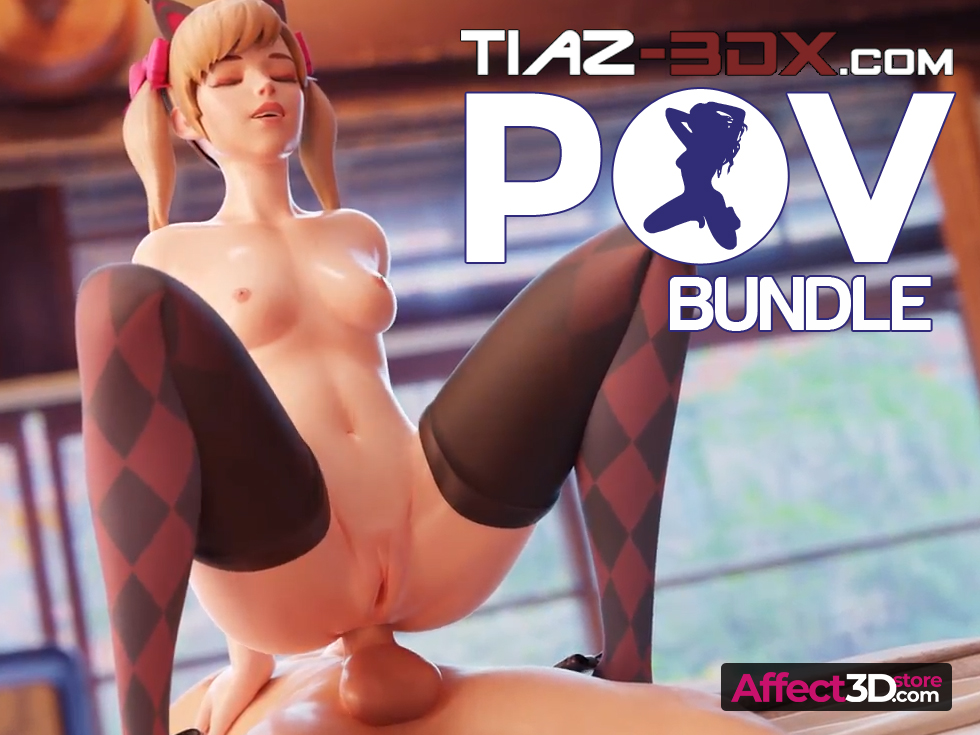 Ever wonder what it would feel like if you could meet some hot, gamer girls in-person for some steamy action? If you have asked that question before then you are in luck, my friend. Tiaz's POV Bundle is here to fulfill your request, and more!
Tiaz is quite famous for his animations, which feature gorgeous, 3DX babes. I'm sure a lot of you will just want to bend over and go ham on if given half a chance, and in this bundle you'll get many opportunities to do just that — from your own POV no less, and in a multitude of compromising positions. And I really mean that when I wrote ''many'' and ''multitude''.  The variety in this bundle is amazing, and I am certain you will be able to find something that strikes your fancy here.
This collection includes 56 high-quality animations in 30 FPS, plus bonus versions in 60 FPS. Those sounds like a lot (because they are) and with an affordable price of 19.90$, who could resist? So grab Tiaz's POV Bundle as soon as you can and live out your fantasy as if you were there!