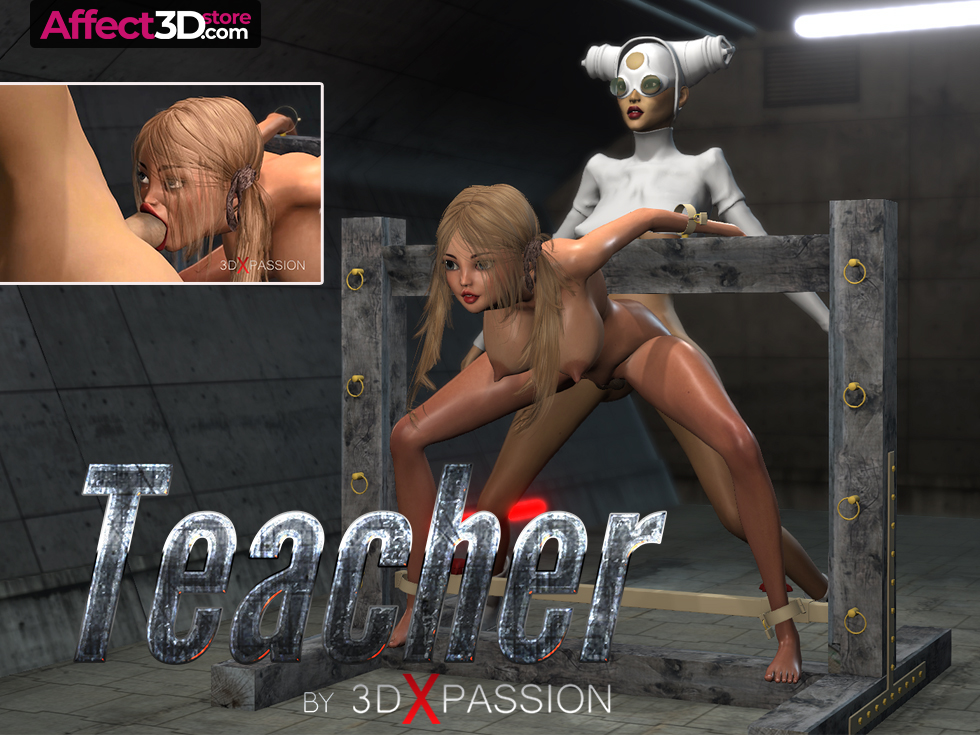 It's one thing for a student to fantasize about their teacher but what about the other way around? In the latest from 3DXPassion, Teacher (now available in the Affect3D Store), our college professor has a dream about one of her students.
In the dream, she has this hot blonde tied up in a futuristic dungeon. Taking off the bottom half of her clothes, the teacher reveals her massive cock and uses the blondes mouth to get it nice and wet. Overcome with how good the blonde sucks she cums shortly after but is ready for another round no problem.
Moving behind the blonde, she slides her cock into her ass, each thrust making her ass bounce in unison. The tempo picks up while the teacher closes her eyes and focuses on the sensation of her fucking this hot blonde. It doesn't take long before she fills the blonde to the brim. The teacher wakes up from her dream, her classroom empty. Curious to find out if she's actually a futa and if she tries to make a move on this sexy blonde.
Teacher is a 14 minute video and also contains 81 images – snag your copy today for $13.95!