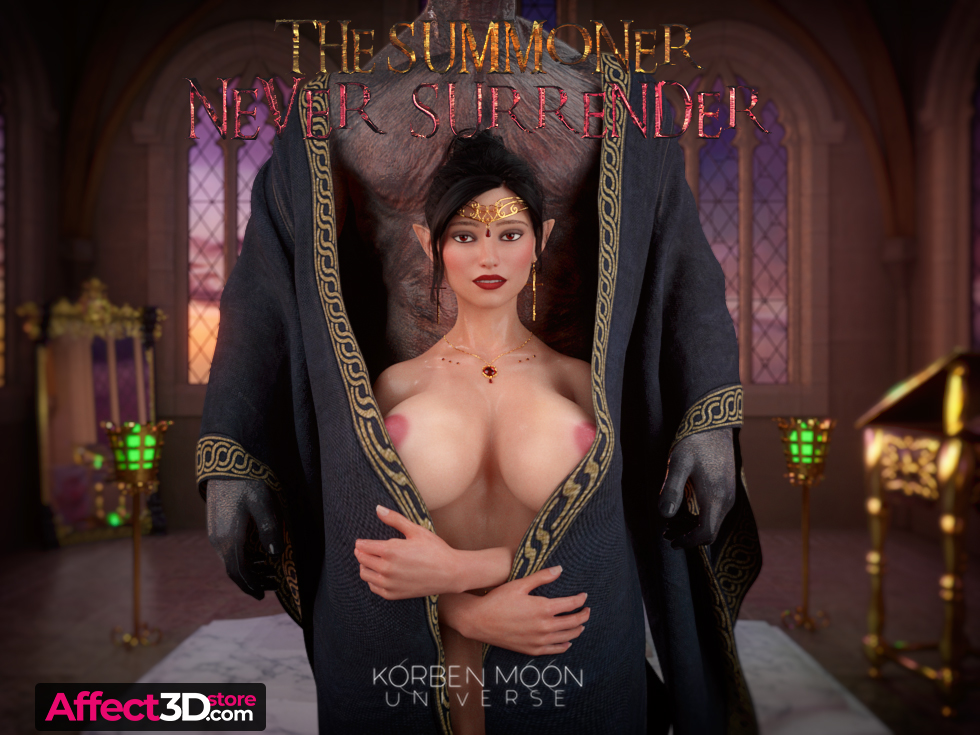 The Summoner series continues in Never Surrender, the latest elf, magic, monster-sex, cum inflation fuck fest from Korben Moon. Gosh, that was a mouthful. 😉 Certainly not as much as our protagonist has to swallow, though.
With one cup claimed, our elf sorceress is off to get another. Why? Who knows! But it's guarded by a massive-cocked monster, and she's not even wearing underwear, so we know exactly where this is going. 😉 Loosing the huge member, she starts going down on him until he puts a hand on her head to take more. She gets a small respite to breath, then is held and bent backward to take a really deep throat-filling. I don't think I've seen a deepthroat this far that wasn't a tentacle, honestly.
It ends in a veritable cum geyser that knocks out her anal plug and just leaves mister monster wanting more. She's, of course, happy to oblige, and he aims for her now opened ass. Pushing in as deep as they can manage, she squirts in a trembly orgasm, and then to claim her womb with his seed. Fun, no? Spot the ending of Never Surrender and its 106 images by getting in the store now, for $9.00.