Everyone rejoice! Today we do not have one release, not two releases either. No, we have three amazing releases for you! Both Nova and Naama will be treating us to some new products in the Affect3D Store. Nova's A Surprise For Cupid follows a naughty Cupid who stumbles across a big surprise while making her rounds on Valentine's Day. Naama gives us the continuation to Lustful Desires: The Nurse which was released last week. Today you'll be able to get the rest of the story in Lustful Desires 2: The Librarian and Lustful Desires 3: The Druid!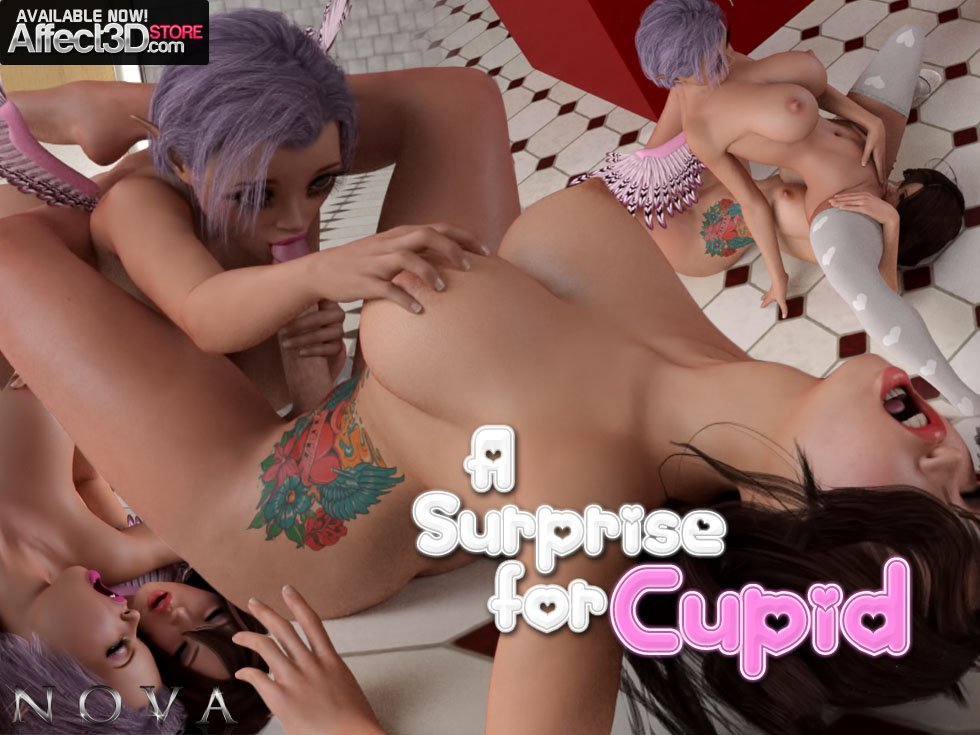 A Surprise For Cupid
In A Surprise For Cupid we follow a little cupid roaming the streets and following some lovey-dovey couples. Even sticking around to watch some of them getting it on. She then decides it may be time to shoot the next prey and aims her arrows at a hot fitness girl who just finished showering. Aiming at her lovely bottom she hits bulls-eye! But what she did not expect was the sudden appearance of a large erected penis! The hot woman turns out to be a dickgirl and she is now in dire need of a sexual partner. Cupid better prepare herself for some intense fucking!
With a total of 214 images, this product offers an amazing range of sex scenes. You can expect blowjobs, cunnilingus, missionary, from behind, sideways, and more. There is both vaginal and anal, and everything gets shown from various camera angles.
This fully packed product can now be yours for only $13.95. Check it out at the Affect3D Store now!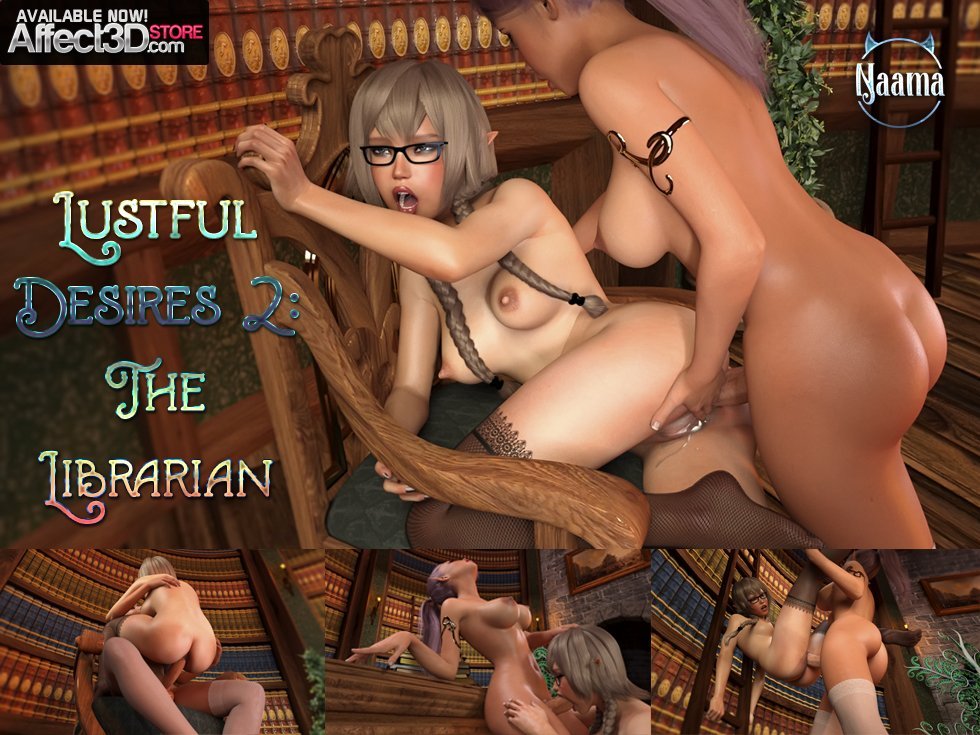 Lustful Desires 2: The Librarian
Our next two releases are from Naama; completing the story of Lustful Desires. In the first release we saw an elven dickgirl called Piper losing control over her feelings and actions as soon as a cute nurse came over for a checkup. It seems that Piper accidentally got a dick during a magical incident at her friend's lab. And after the experience with the nurse she decides to find a cure. And what better place to find answers than in a library!
In Lustful Desires 2: The Librarian, we find Piper asking a librarian girl for help. However as soon as she sees her cute ass, Piper once again loses all control. Surprised, the librarian is now at the mercy of Piper's erect cock. Making good use of all the furniture in the library, Piper takes her in all ways possible.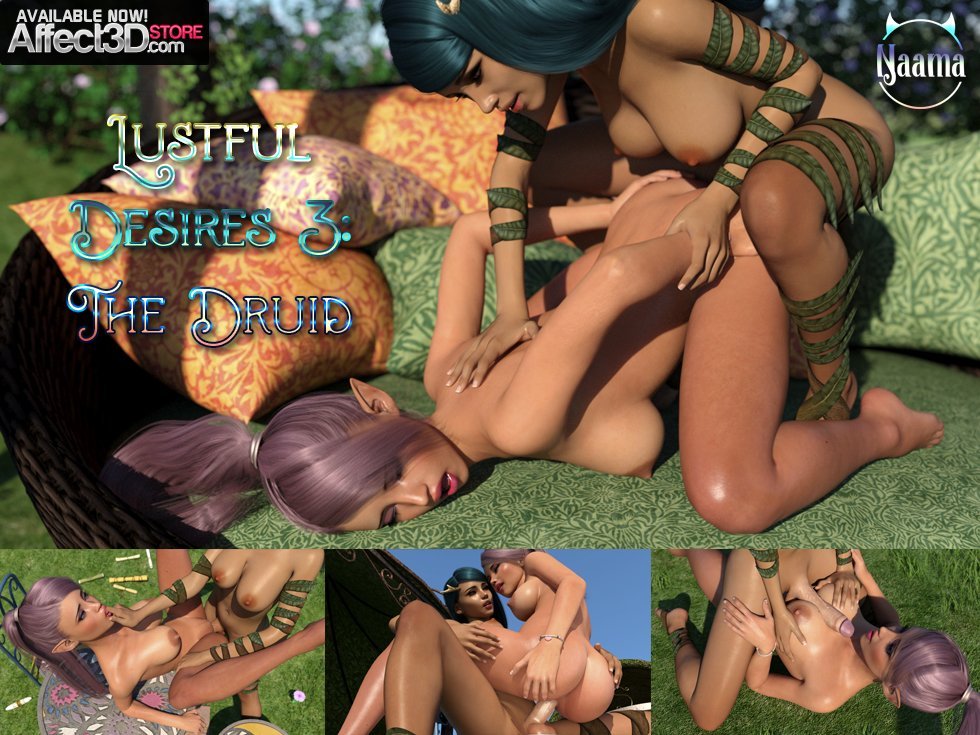 Lustful Desires 3: The Druid
After the failed attempt to get rid of her cock and her extreme sexual desires, our Piper decides to visit a Druid hiding deep in the woods in Lustful Desires 3: The Druid. Against all expectations the druid fulfills Pipers wish to be her natural self again! However a surprise awaits.. the druid has a huge secret on her own and she is quite attracted to the beautiful elven girl she just helped out. How will Piper react now that the tables have turned?
The Librarian features 51 images of high quality and is now available for only $10.
The Druid is available for the same price of $10 and contains 60 images.
Why not complete the "Lustful Desires" trilogy by going to the Affect3D Store now?!