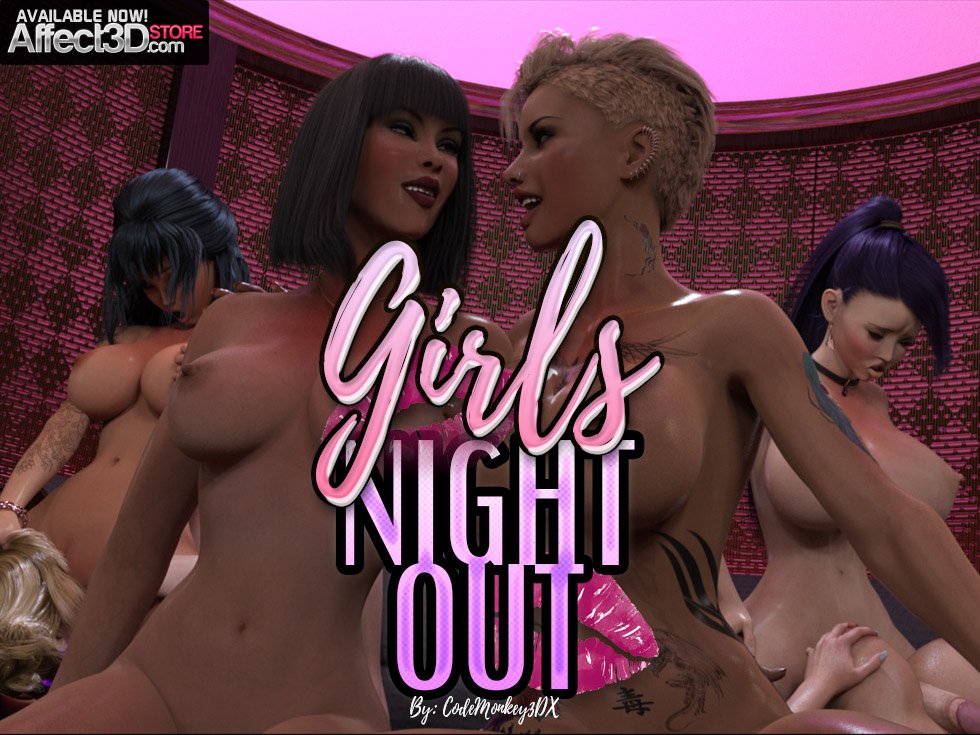 There's nothing like getting together with your girlfriends. You know, have a few drinks, catch up on life, enjoy the company of good people, have a salacious orgy… Paying attention yet? Cause CodeMonkey3DX really delivers in their latest futanari title, Girls Night Out!
Girls Night Out starts with six friends getting together at the club after some time apart, having some drinks, and dancing the night away. After all the fun, they head to a hotel room where hot, steamy, debauchery awaits. I guess they were away from each other for awhile with how quickly they're all over one another.
Each girls gets a taste of the other, which is delightful because some of the girls are packing some sizeable cocks. From oral to pussy to ass, to double penetration, this set has everything and in between. I must admit it made me jealous and wonder if there are groups of friends who do this — if so I want in!
Later there's a knock on the door — it's a hotel employee addressing noise complaints — but instead of complying I suspect there's going to be a round 2 featuring this newcomer. 😉
The wild debauchery of Girls Night Out spans across 100 images, and can be yours for $12.00! Don't miss this awesome futa orgy, we don't see many like it!