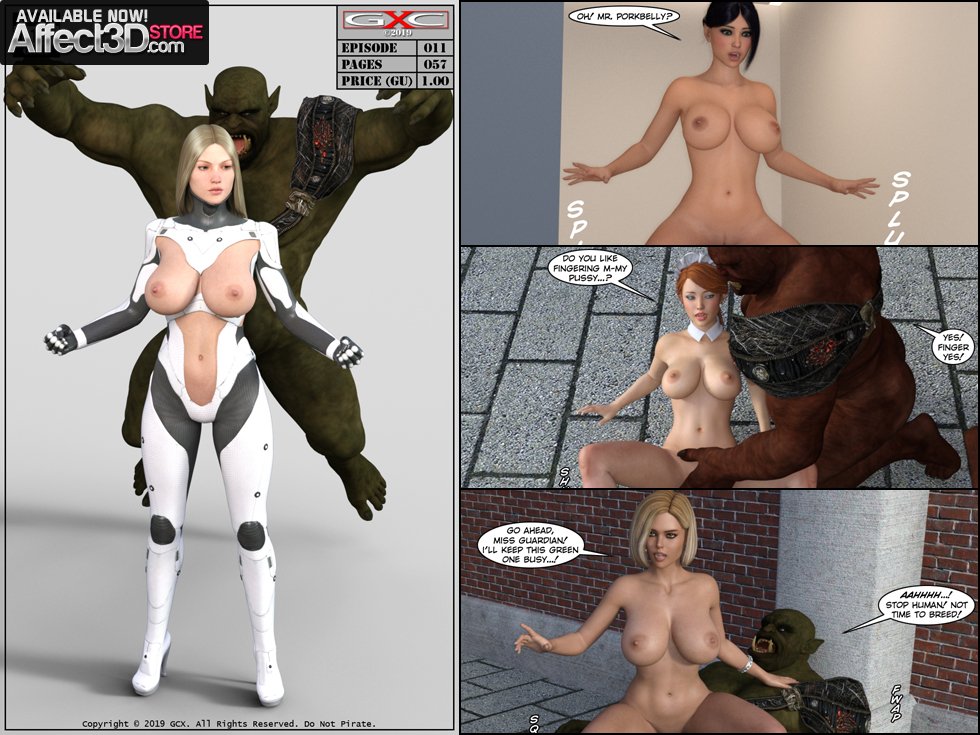 The Orcs continue to attack in Threeid City. The Boney Pirates are also running rampant in the city. GCX Episode 011, now available in the Affect3D Store, the Orcs will finally meet their match!
The City Guardians weren't able to defeat the Orcs and while they're ultimately really horny, there's only so much cock one can take. While they're being distracted with pussy, reinforcements come in the nick of time.
It's three of them with the leader being well-endowed and ready to kick some Orc ass. Proving to be insanely strong, she uses her breasts as distraction as she maneuvers, making sure to not get hit by the axe the Orc is wielding. Swiftly getting heavy blows in, she reigns supreme as the Orc is down for the count. She gives him one last blow before taking him away from Threeid City.
The Orcs may be gone but the Boney Pirates are still on the prowl for the Mistress. I wonder what her next move is?
GCX Episode 011 spans across 57 images and is now available in the Affect3D Store for $7.95!