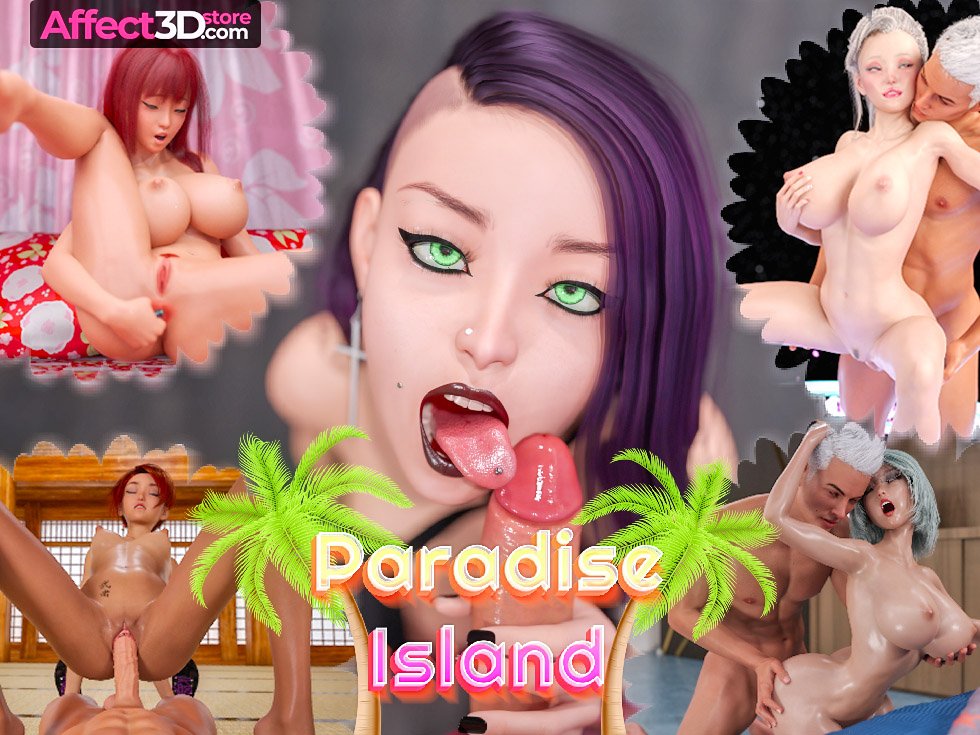 We have a huge new release for you today by Olympus! Indeed, Paradise Island is here and man is it wild! Be sure to grab the game, or the animation and image pack version, in the Affect3D Store now!
Raiden is a normal dude on a vacation. He's returning to the island where he grew up to meet up with old friends. Little does he know however, whilst he's on the island, a massive pandemic breaks out on the mainland and he finds himself stranded here for at least another few weeks. Rather than feeling down, he decides to make the most of it – and so do his friends. Turns out they've all grown up from cute play friends to busty, hot women interested in more than just playing. Our hero also meets a few new characters like a doctor whom he helps out for "experimentation" or an affluent lady to whom he offers his "services."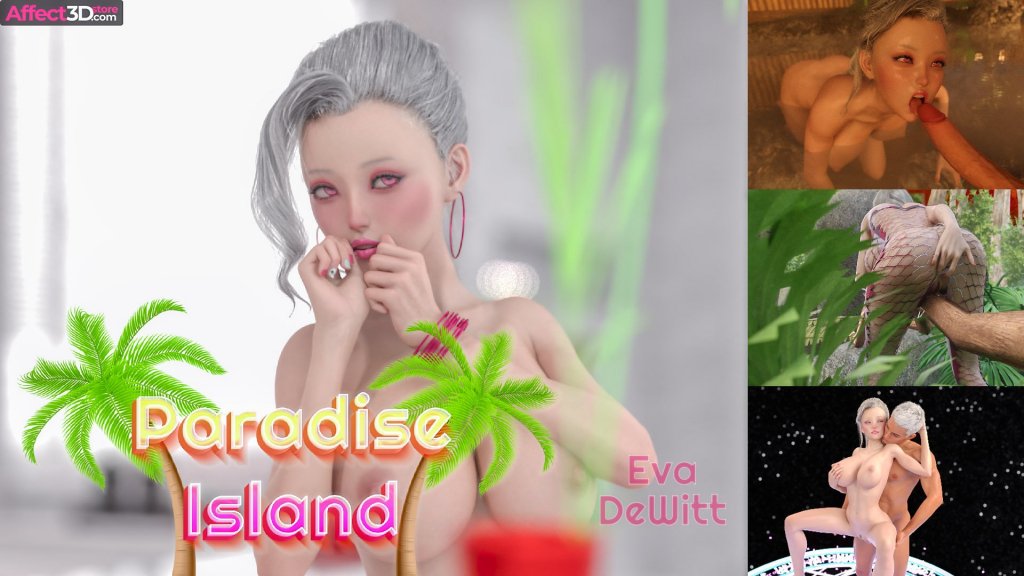 The Paradise Island game plays like a visual novel where you can choose which girl you want to interact with on each day. There's a total of 28 days to play (taking a whole new spin on the 28 Days Later classic I guess!) with 23 sex scenes. The sex scenes are comprised of an incredible 1120 images and 18 animations! The game also includes a gallery option to view all the individual scenes sorted by each girl. For users without a PC, Olympus is also offering the Paradise Island image and Animation Pack which contains the 1120 images and 18 animations in universal formats.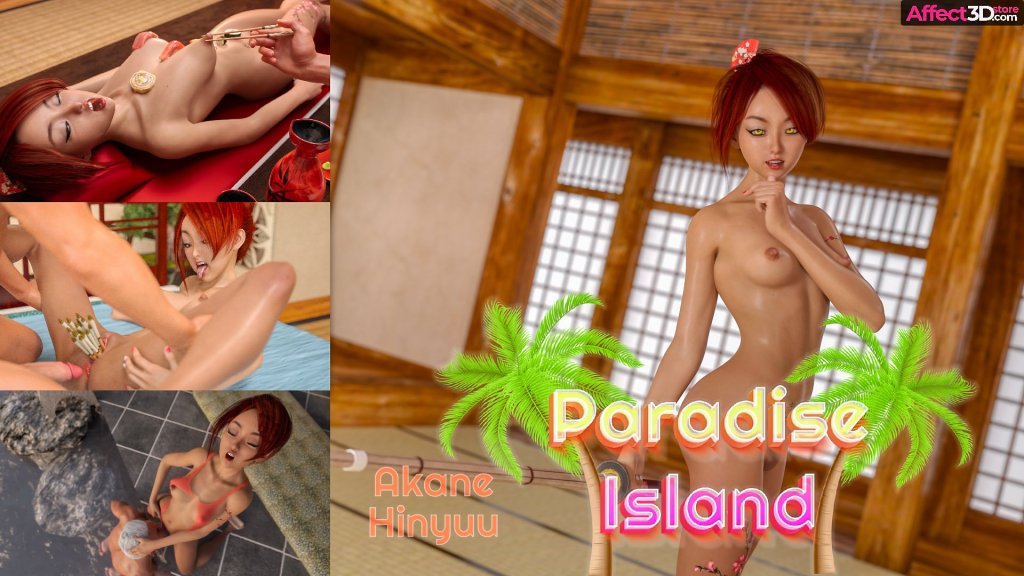 So meet up and play with Mei, Kyra, and Akane (Raiden's childhood friends). They're all grown up now and have their own distinct personality. Or perhaps you prefer the company of Naomi or Eva – the doctor and rich lady on the island. Be warned though, they're both insanely hot, but also a little crazy!


Did I mention just how many images this set includes? I mean 1120! That's insane! The game can be yours for $35! Or if you just want the Paradise Island Images and Animations Pack, you can get it for $30! In any case, it's the perfect weekend set!