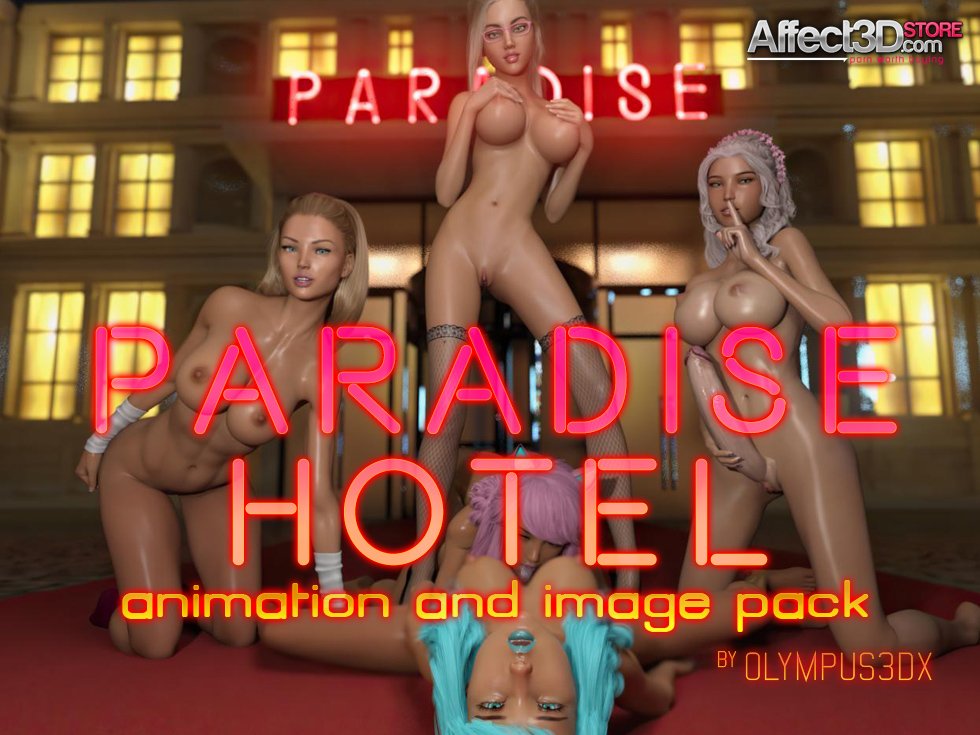 Today's release is some extra fun from Olympus' Paradise hotel game! This image and animation pack contains a whole lot of goodies to continue exploring the unique Paradise Hotel world!
If you missed out on the game release, be sure to head over and take a look. Trust me, it's worth the detour! Essentially Olympus sets the scene in a luxurious hotel with a very unique policy – you must fuck your way through the rooms in order to reach the owner. We follow in the footsteps of a blonde bimbo intent on finding this mysterious boss. Well, today's release builds on that universe with a variety of image sets that further explore the rooms and characters therein.
And so, you can reacquaint yourself with the zen Luna who is able to project herself into a gangbang during meditation or the naughty couple Pink and Sapphire and their unique toys! Or you could take a walk in the hotel garden and witness a very peculiar alien visit (contains tentacles). Alternatively you can watch your character become a dickgirl and fuck one hell of a hot pussy ;)! Or why not watch a fun webcam show or have some fun at the bar?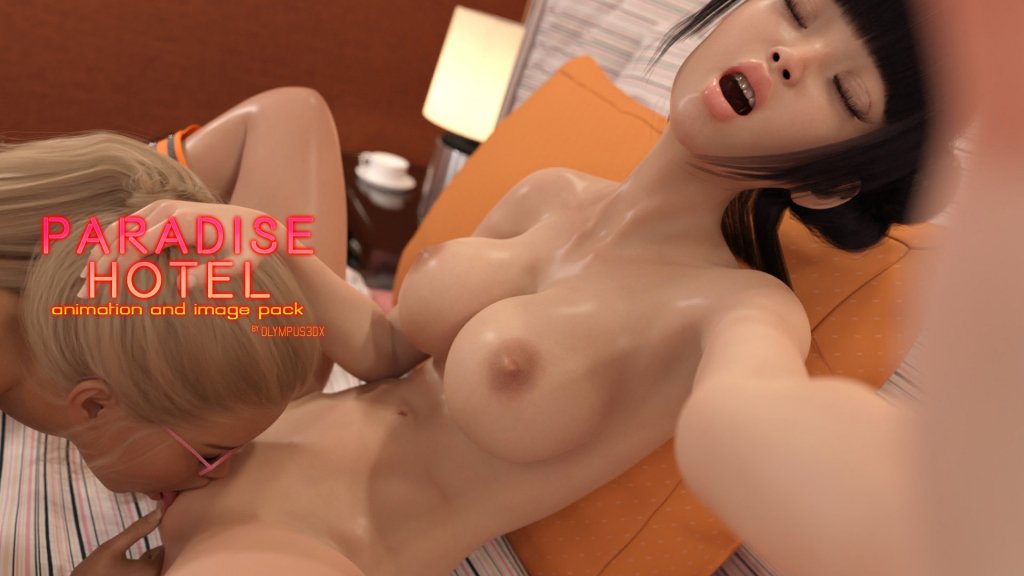 All this is possible with Olympus' new set! And the best part? You can enjoy this unique entertainment in both HD render form and animations! This release contains four lusty performances that range from over three minutes to almost ten! Add to that the eight animation sets and you have one hot release! All for $15!