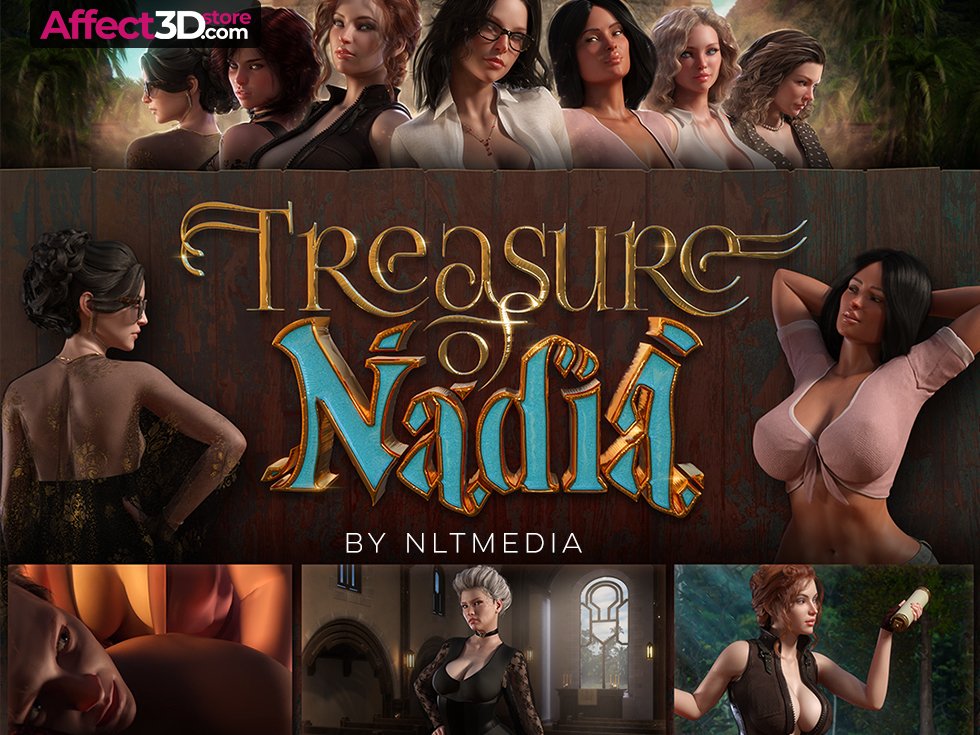 I'm always excited to see new talent join our roster, and NLTMedia's first release here not only looks great, but is completely FREE. And they didn't even stop there, since this is also a sex game with lots of animation and voice acting to really fill out the experience. Introducing Treasure of Nadia, which looks more like a AA game release in some playing of it than a humble sex game.
How's that for an opener?
Playing as the son of a famed treasure hunter, you meet a dozen gorgeous ladies along the course of the journey and… well… the option for sexy fun of course ensues. 😉 Meeting an older (still sexy) lass in modern day Cape Vedra, another hunt for treasure is quickly underway. You'll encounter dozens of fully animated scenes along the way and lots of voiced lines.
And did I mention this is all free?
The quality of all this is pretty stellar from what I've experienced, and with such a modest 'price tag', the only reason to not check it out is if your main machine hasn't been upgraded since Windows NT / OS X Tiger. 😉 Go on and get it!