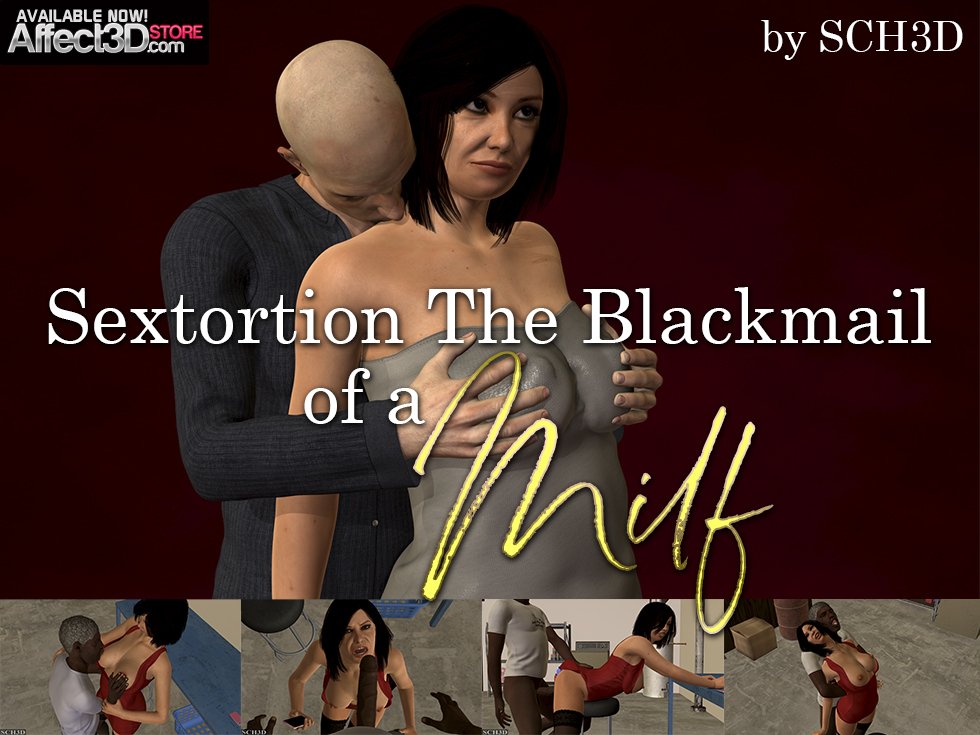 Relationships have their ups and downs but sometimes things get a little stagnant. In the latest from SCH3D, Sextortion The Blackmail of a Milf (now available in the Affect3D Store), things take an interesting turn for Kimberly Ann and her husband James – cuckolding!
Kimberly and James' marriage used to be full of passion but these days things have fizzled out. Kimberly grows weed in their basement and that's all she really cares about these days. Their sex life is non-existent and James is convinced there is another man in the picture.
One day they get into an argument and James goes to his favorite hang out spot, a local strip club. He sits down with Mr. Jenkins, a friend of sorts and tells him what's going on. He suggests that James lets him swing by their house to look at a 'leak' problem to see if Kimberly is indeed cheating. Their reasoning is if she's willing to have sex with a stranger then she's clearly sleeping with other men regularly.
Later that day Mr. Jenkins comes to the house and heads to the basement. He finds the weed plants and takes some pictures. Kimberly asks what's going on and he explains that he's not here for a leak. Furious she threatens to call the cops but he mentions how she'll easily get busted. In order for him to keep quiet she has to do something for him. Reluctant at first, she realizes that she's in no position to argue. And now the real fun begins. Bending her over the table he thrusts deep inside her and making sure she feels every inch of his thick member. Although, Mr. Jenkins got what he want, what does this mean for James and Kimberly?
Sextortion The Blackmail of a Milf contains text and textless versions and also has bonus images. Get your copy of SCH3D's latest today for $8.00!