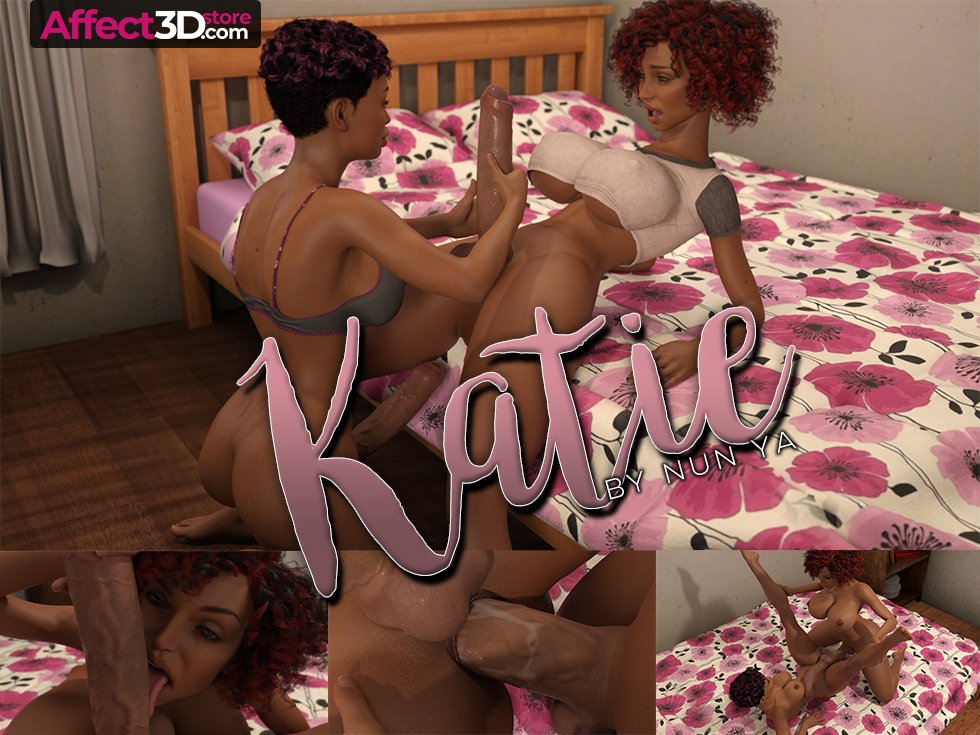 Sometimes we don't want to listen to our friends. Even more so if the conversation involves someone you're into. In the latest from Nun-Ya, now available in the Affect3D Store, Katie has given her cherry to Becky. She thinks they're going to be a relationship but Becky is just out to fuck and move on to the next cock. Despite the warnings Katie received, a rumor spread that she has a limp dick and completely crushed her. Leave it to Becky to be behind it all. Luckily for Katie, there's someone who is willing to take her mind off of what's going on.
Katie's stepmom walks into her room and sees that she's upset. Unsure that talking will resolve anything she goes to the next best thing – sex. And why not if you have a huge member swinging between your legs. 😉 Katie gets the hint and she reveals her cock which her stepmom happily obliges to 'helping'. Shortly after they're going at it, blowjobs, pussy fucking, any and everything to release loads of cum onto each other.
When it's all said and done Katie slowly dozes off with a smile on her face. No matter what Becky says, she knows that her dick works just fine and will please anyone who crosses her path. Katie spans across 85 images and is available now in the Affect3D Store for $10.00!