We are at it again with yet another batch of simultaneous releases! Our Mega Valentine's Release may just be settling into your collection, but we've already got more to announce! Keep an eye out for updates as we've potentially planned another double for this weekend. For now, we bring you tales crime and punishments of passion with Thief by Kadwyn, not to mention unearthly wonders with Cum Files by Nonsane. They can both be yours for just $10 each at the Affect3D Store!
Thief – Kadwyn
The first release, brought to us by long time veteran of 3DX Kadwyn, is Thief. As the name suggests, the story centers around our foxy protagonist who attempts to steal from a jewelry store. Conveniently, the store is staffed by some of the most ripped managers and security personnel I've seen, not to mention a sassy brunette.
She's caught in the act by a buff security guard and brought to the attention of an even more attractive manager. Obviously as you'd expect the three decide to resolve the matter in the steamiest way possible. Our gorgeous criminal proceeds to get doggystyled, spit-roasted and eventually glazed with cum by her captors.
With nearly 100 images to enjoy, Kadwyn really builds up his plot before reaching its climactic conclusion. We don't just dive straight into the sex but rather get to enjoy her heist and inevitable downfall. All the while clad in her classy yet revealing red dress. For the bargain price of $10 this release is clearly a steal!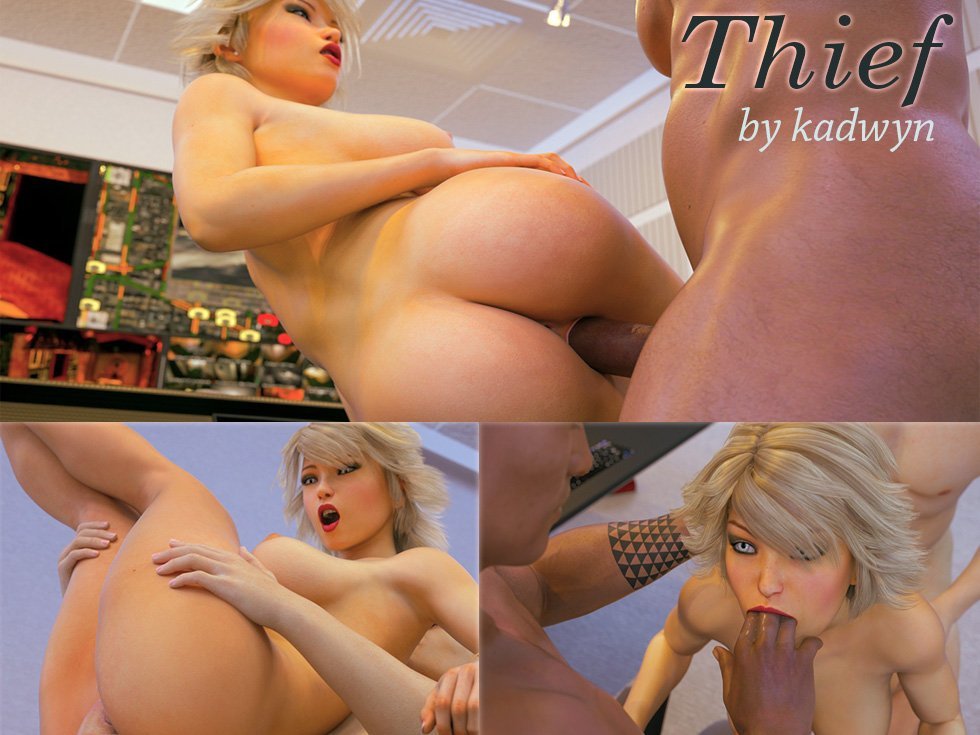 Cum Files – Nonsane
So you thought you had seen it all? Nonsane might disagree, at least until you've taken a peek at this sequel of the Anal Files. If the first installment was anything to go by, Nonsane always delivers. In Cum Files, we divert the attention onto cum-play and boy is there a ton of cum to play with! Agent Scarlet continues her "research" of the gender-transcending alien who now sheds her temporary yet bulging dick. Instead the alien now uses the summoning abilities of the gem to transport her alien boyfriend to the lab through a portal.
These open-minded aliens are happy to oblige to Scarlet's sexual needs and before long we've got in our hands a full on threesome. The unearthly beings fill Scarlet's tight ass and already wet pussy with copious amounts of thick, creamy cum. However, it's not every day that you get a chance to enjoy alien cum so Scarlet proceeds to kneel in the pool of leftover cum, slurping it in to get a better taste. Meanwhile, as the aliens have yet to receive any satisfaction, they fuck then and there as the boyfriend pushes his long cock down her throat.
No amount of textual imagery will be able to portray what Nonsane paints for us in this 84-image sequel. Get a real taste of what's totally out of this world and make Cum Files part of your collection. The Affect3D store is basically giving it away for the small fee of $10!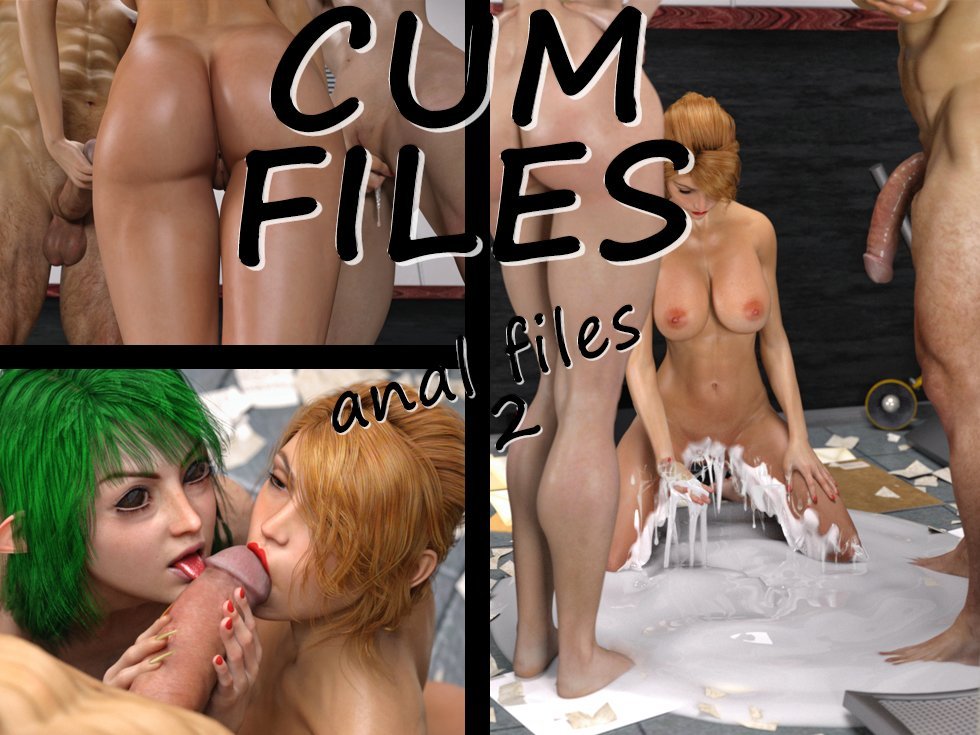 Give in to your post-Valentine's cravings and invest in the ever lasting love of 3DX. Kadwyn and Nonsane sure won't disappoint whether you came in for some exciting cop and robber threesome or just semen-heavy group sex.
Claim Your Copy of Thief & Cum Files at The Affect3D Store, Today!