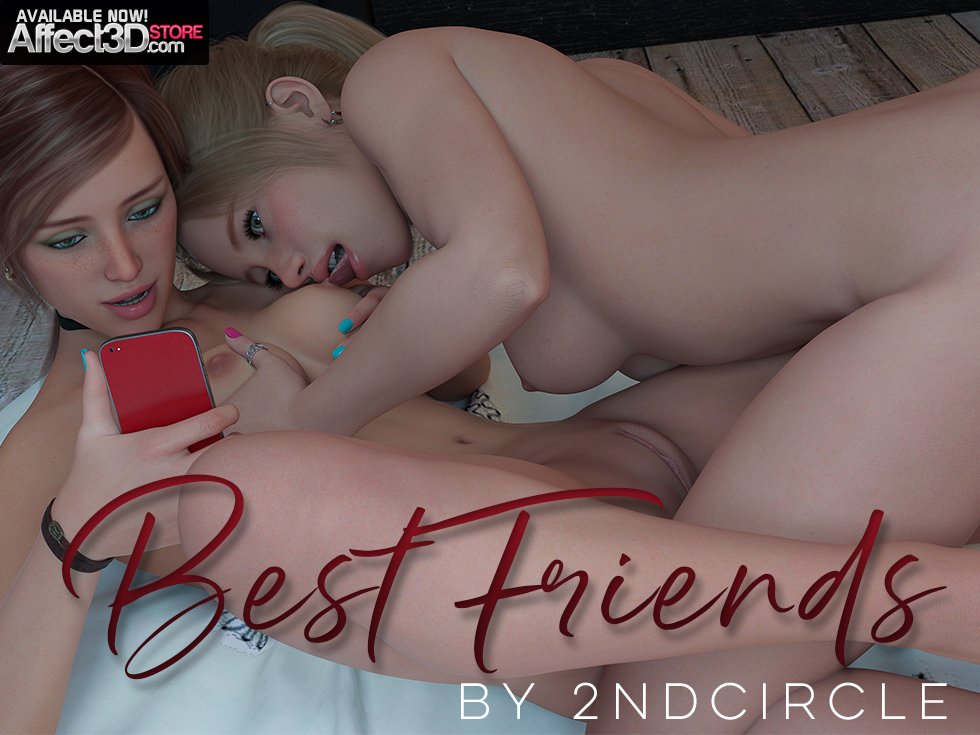 It's not unusual to have a little competition with your best friend. In the latest from 2nd Circle, Best Friends (now available in the Affect3D Store), besties Alex and Cali spend a weekend together posing for sultry social media photos and things get a little heated.
Alex and Cali are taking turns posing with their cellphones wearing nothing but panties and a crop top. With each pose being more sultry than the last they eventually strip to nothing. Things slowly heat up between the two as they begin performing sexual acts while the other takes a photo. From nipple licking to eating each other out, these two are trying to one up each other until the phones go down and they give into their lustful desires.
They continue to finger each other, not being able to get enough of the throbbing sensation deep inside their wet pussy. Needing to get off even more they begin to scissor and climax together. Seems like instead of competition they're going to use this experience to tag team.
Best Friends is a short and sweet 21 image set now available in the Affect3D Store for only $5.00!