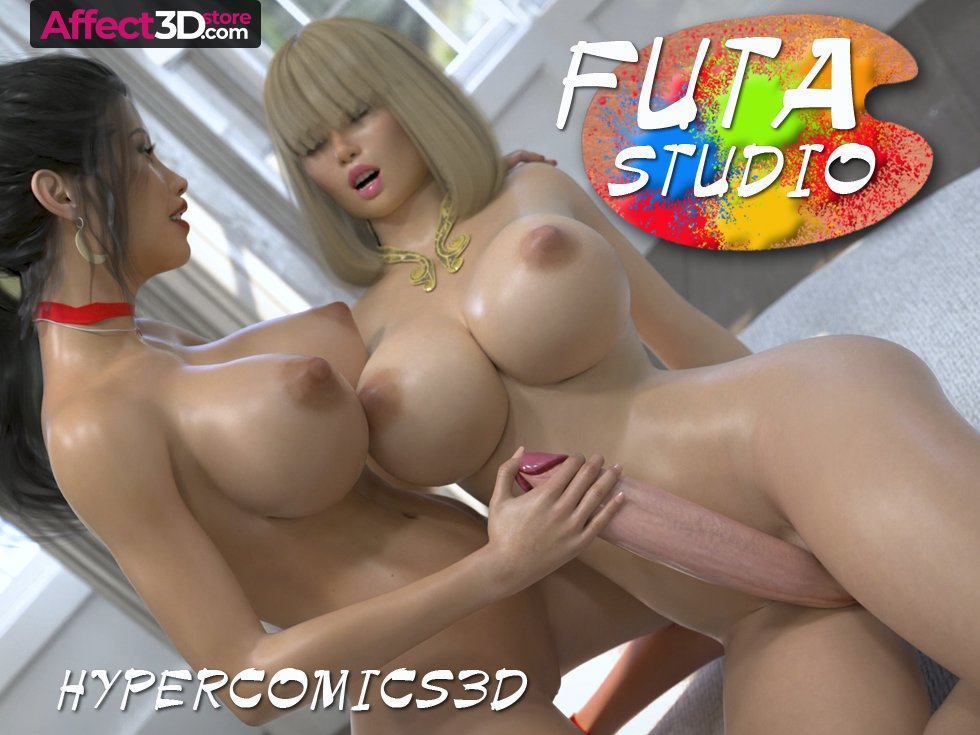 Being an artist can be a life full of surprises. In the latest from HyperComics3DX, Futa Studio (now available in the Affect3D Store), one particular artist has a model over wearing barely there lingerie and she can't help but to get a better look 😉
It's hard to paint when your model is wearing something that is a centimeter away from falling off her huge tits. Luckily for the artist, she thinks she can convince her to take it all off. She walks over to her and shows her massive cock and the model is more than willing to get a taste.
Getting on all fours she wraps her mouth around the artists' cock. It doesn't take long before the model wants to mount herself on top and feel every inch of this huge member. Positions are turned and the model is laying on her back, watching herself being penetrated while the artist gets a full view of her tits bouncing with each thrust. What comes next is anal and lots of it before being finished off with a handjob, cum covering both of them. Now that's one hell of an art session.
Futa Studio is a 12:50 minute animation and is available now in the Affect3D Store for $11.95!