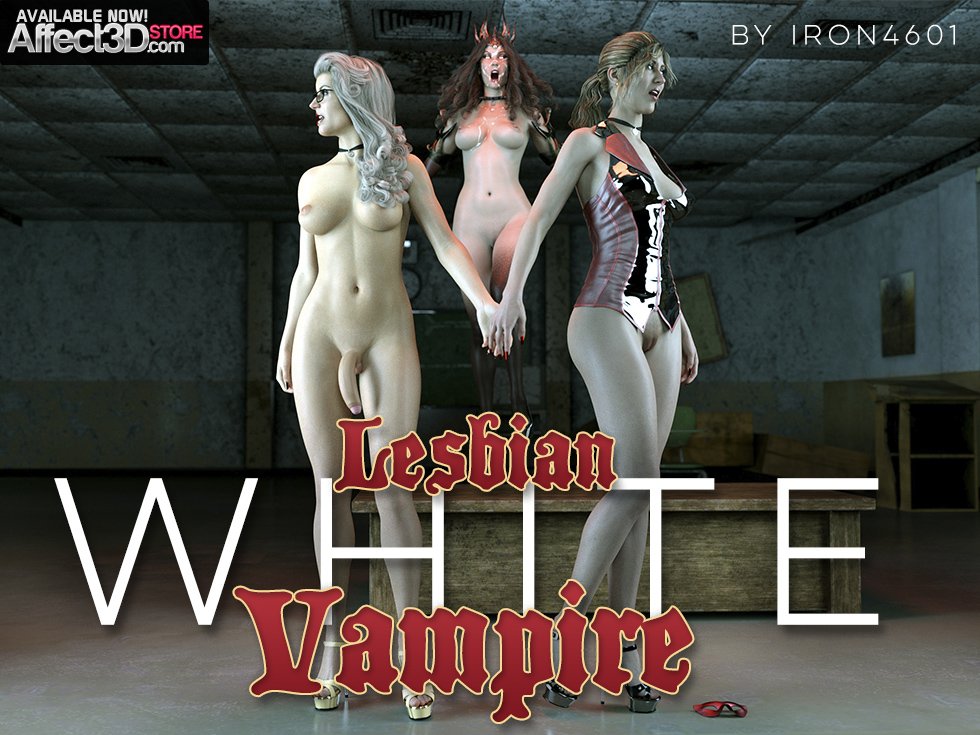 Despite some people's attempts, concealing your horniness can be a bit tricky. In the latest from Iron4601, Lesbian White Vampire (now available in the Affect3D Store), we see a beautiful blonde in nothing but a white trench coat and high heels walk downstairs into a deserted, cold basement and is needing some alone time.
Taking off her coat and propping herself on a table, she begins stroking her cock. She's really horny and needing some attention. Touching herself isn't doing the trick but luckily for her someone comes and is willing to help her. Immediately getting on her knees, this surprise guest wraps her mouth around the blonde's member, sucking on every inch. Another woman wearing a red mask comes out of nowhere and pushes the other woman out the way to get the blonde's cum. Surprisingly enough the blonde and the woman who was tending to her first must have read each others mind as they grab the mysterious woman and lay her on the table. The blonde thrusts herself inside her pussy while the other stands over the mysterious woman's mouth wanting to be eaten out. This mysterious woman is more than willing to please both of them.
When they're done the blonde stands over the two women and they lick her cock together. Wanting to make sure they get a cum shower. There's plenty to go around as the blonde had a huge load covering them both. Within the blink of an eye the mysterious woman disappeared without a trace….or did she?
Lesbian White Vampire spans across 117 images and is available now in the Affect3D Store for $10.00!