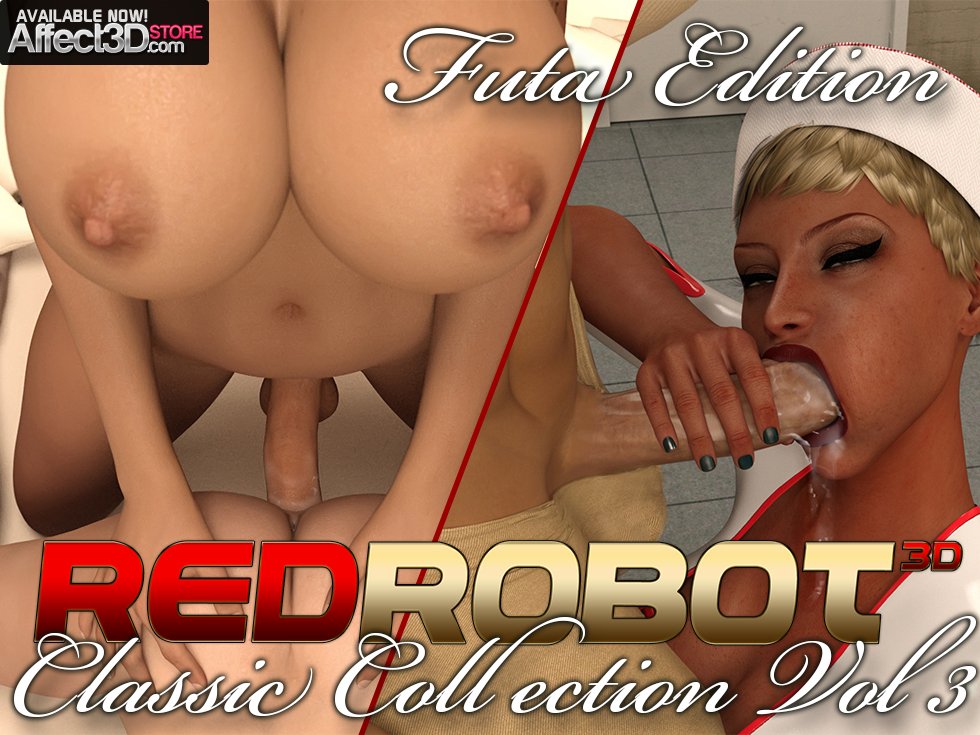 Enjoy some sultry futa action by Redrobot3D in their latest collection, Classic Collection Vol. 3 – Futa Edition – now available in the Affect3D Store!
Patient 33
A woman wakes up in an unfamiliar room. She notices that there's something different about her – she now has a cock! Not sure how it happened or why she's even here in the first place she decides to test drive her new part. Before she could start a nurse walks into the room. The patient demands answers but the nurse doesn't say a word and checks her vitals. She tries to get answers but the nurse remains silent. Once she's done checking vitals she gets on her knees in front of the patient and wraps her mouth around the patients cock. The patient returns the favor by licking on the nurses cunt but the anticipation is too much and thrusts her cock deep inside her. Once they're done the patient seizes the opportunity to knock the nurse out and take her outfit. She walks out of her room in hopes that she finds the exit. She passes by other rooms with patients who also have cocks who are fucking nurses that look exactly like the one she encountered. Just what is this place?
Plumbing Service
Ayumi is needing her shower fixed and a plumber comes over to take a look at things. It's a woman who has a nice pair of tits and wearing a rather revealing outfit. She's caught the eye of Ayumi and tries to work her magic. They sit down in the living room and Ayumi reveals that her husband travels a lot and needs a good cum. Before the plumber could reveal her secret it was too late. Thinking Ayumi will be turned off by her massive cock she got the opposite reaction. Ayumi loves it! They take things to the bedroom and the plumber fills her with her massive member – fast and hard. It's an experience she's never had before and can't get enough of it! Leaving her dripping in cum, Ayumi hopes that they cross paths again in the near future. Sounds 'special' visits will be in order 😉
Redrobot3D's Classic Collection Vol. 3 – Futa Edition spans across 128 images and contains sultry futanari action and loads of cum. Grab your copy today for $9.99!