Today, Smerinka releases the much anticipated, animated version of Orange Garden! Not long ago we saw the image set version of this, and after some additional development time Smerinka's latest masterpiece is now available in the Affect3D Store! Watch the trailer now!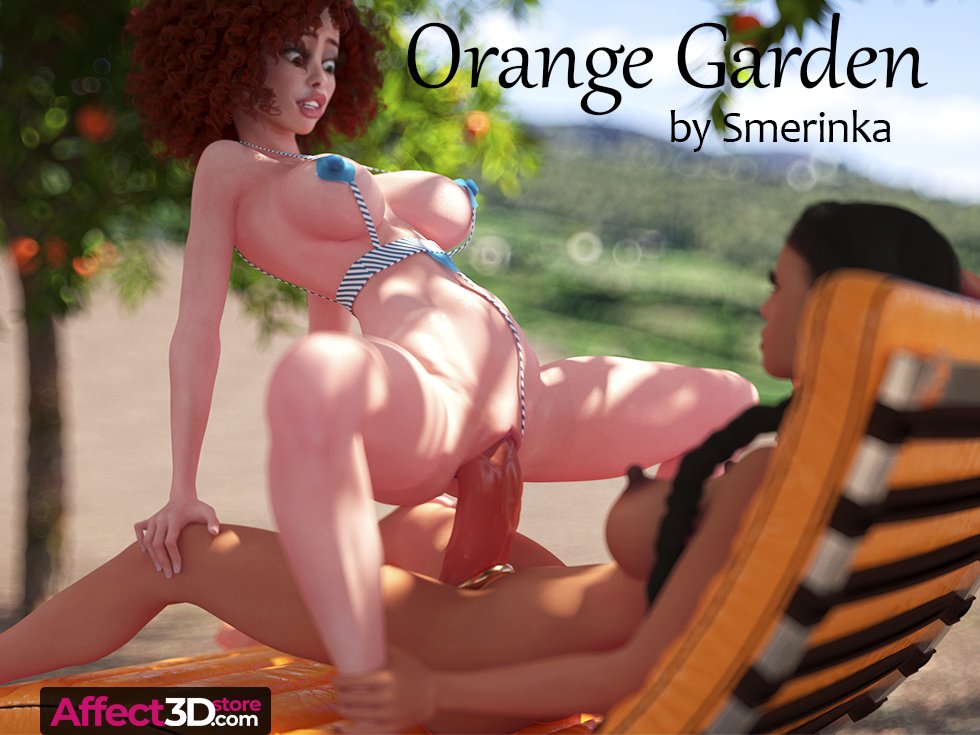 Don't you just love lazy summer afternoons spent daydreaming in an orchard? Well, these girls definitely do. However, they have a little more in mind than just day-dreaming. Turns out, one of them – a wildly hot futa, has a little bit of a crush on her redheaded friend. And who could blame her? With those perfects curves and skimpy bikini. She's so turned on by the sight that she sneaks off to jerk off. Naturally, her friend sees her and wants in on the fun. And so, what starts off as an innocent afternoon in the sun turns into first a cock tease and then a full-blown blowjob. The redhead then lets her new lover fuck her pussy by sitting slowly down on the massive cock. She's then even generous enough to offer up her ass to appease her friend's unbridled lust!
Smerinka's Orange Garden is almost 29 minutes long, and boy is it worth the $21.99 price tag! Check it out now!