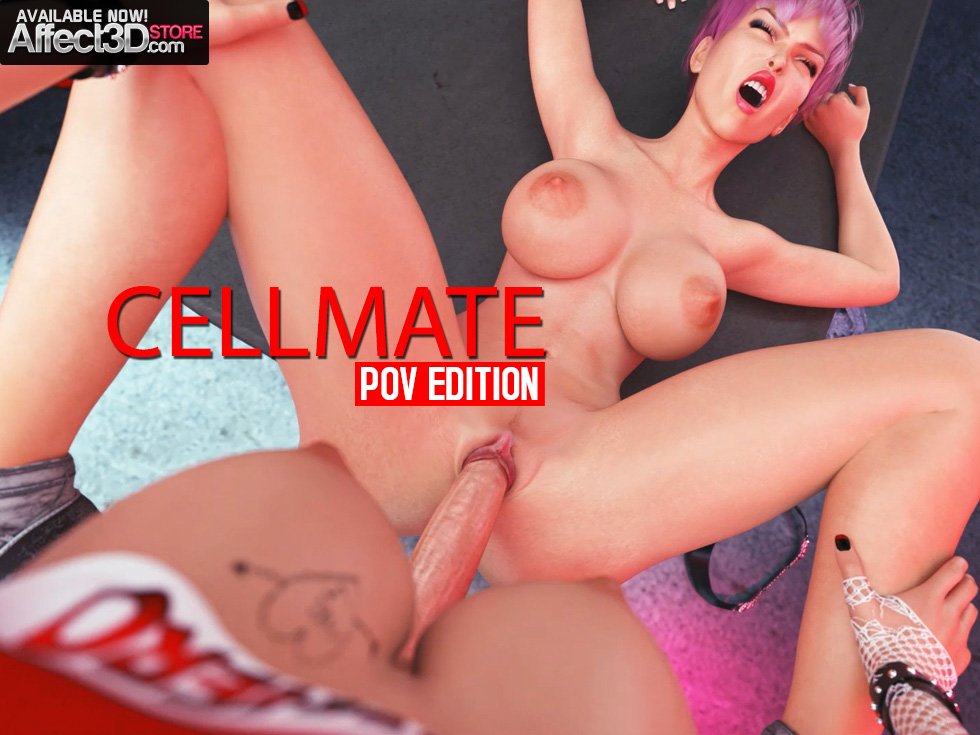 Prison isn't an ideal situation to be in but it happens unfortunately. In the latest from Futanarica (now available in the Affect3D Store), you may have seen Cellmate but this POV Edition is a tad bit different.
For those who may not be familiar with Cellmate, it features a woman named Delaney who is thrown into prison and her cellmate is none other than Harley. Upset about how the guards treated her, Harley takes it upon herself to cheer Delaney up. She gets her to focus on her cock and nice tits and luckily for her, it works. Delaney wants to get a taste of that throbbing cock and Harley is more than willing to do that and so much more.
While this may be the same animation that's been previously released it's a brand new experience! Changing the point of view and including close up angles, this animation is one to definitely drool over. Who wouldn't want to feel as though they're fucking Delaney themselves with a massive member? Or to see her holes get filled, each thrust harder and faster than the last – there's no way you would want to pass this up! So what are you waiting for?
Cellmate POV Edition is a 17:19 minute movie and also comes with 108 images and is available now in the Affect3D Store for $14.95!